Housing minister officially opens new Aberdeen development
Housing minister Kevin Stewart MSP has officially opened Castlehill Housing Association's development at Maidencraig on the Lang Stracht in Aberdeen.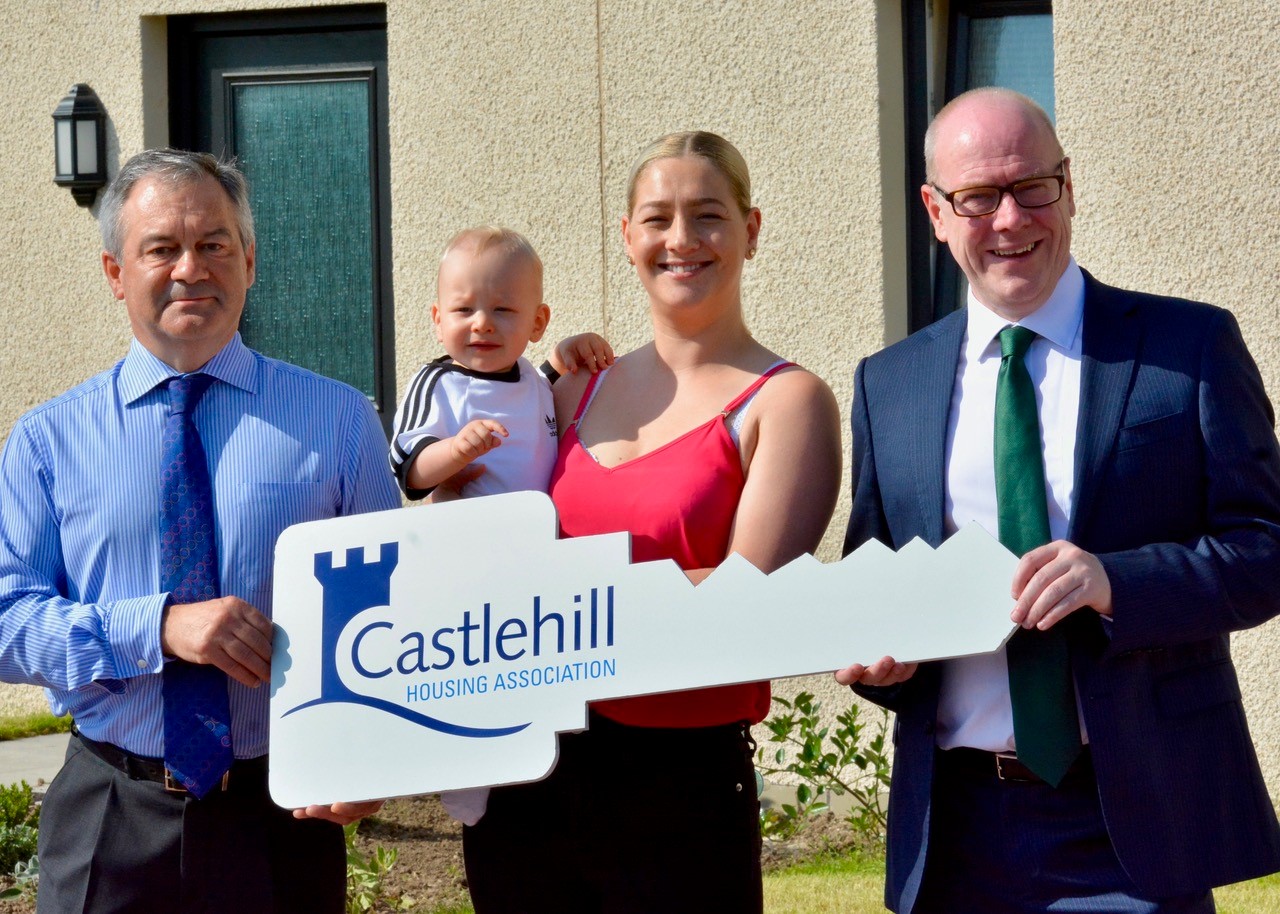 Built by Bancon Homes, the development consists of 36 two and three bed houses with their own garden and ample parking spaces nearby.
During his visit, Mr Stewart got to meet with new Castlehill tenants and see how they are settling in. Alanna Begg introduced Mr Stewart to her son Blake and over tea told him about the difference her new property has made.
Mr Stewart said: "After meeting the happy new tenants here at Maidencraig, it's clear to see the difference these quality affordable homes will make. Not only will they offer people a sense of pride and belonging, they will help to create a vibrant, integrated community.
"Developments like this one are a testament to the strong partnership working between housing associations, the construction industry, local councils and the Scottish Government. These quality homes keep us on track to meet our ambitious target of 50,000 affordable homes by 2021, backed by record investment of £3 billion."
"We have high hopes for this scheme," said Gail Robertson, Castlehill's director of housing and property services. "Our applicants have genuine need for these beautiful new properties, and we are delighted to have delivery of them. Our new tenants are very excited to be in their new homes. These are well-appointed houses and are within walking distance of schools and close to supermarkets on Lang Stracht and good bus routes into the city."
Mr Stewart was welcomed by Castlehill's chief executive David Lappin and met with representatives of organisations who were involved in the development, including Bancon's managing director Gavin Currie.
David Lappin, Castlehill's chief executive, said: "It is great for the area and for Castlehill to be able to provide houses for families who really need them. Castlehill is committed to providing good quality homes at affordable rents and we are delighted with how the work with Bancon progressed to produce more affordable homes at Maidencraig Drive."
These new properties were created in part through a grant of £2.2 million from the Scottish Government's Affordable Housing Supply Programme and £645,000 from Aberdeen City Council. The private finance for development was provided in a loan from Unity Trust Bank plc.
Castlehill has further properties due for handover at Portstown Park and Westgate in Inverurie later this summer.