Housing need prioritised with place-based funding in Badenoch & Strathspey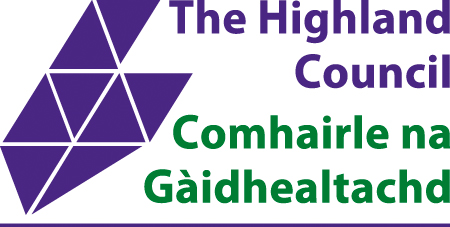 Members of Highland Council's Badenoch and Strathspey area committee have agreed to prioritise local housing need for the place-based fund set up to mitigate the harms caused by the COVID-19 pandemic.
The fund was set up to enable a flexible local response to address the four harms of COVID-19, which were identified as direct health harms; health impacts not directly related to COVID; societal impacts and economic impacts.
Early discussions by members in Badenoch and Strathspey identified two priority areas for spending the allocated £45,000 worth of funding for the ward. These were two key areas of societal and economic impact, housing need and supporting business development.
Up to £15,000 for a Housing Needs feasibility study was approved, the funding for which is to be delegated to the head of development and regeneration to progress. Members also agreed up to £20,000 for scoping for a housing for business project. And finally, they commissioned an independent audit of empty commercial units and bringing forward proposals for potential solutions – which is up to £10,000.
Members noted that these reports will then be brought back to the area committee as required for future budget allocation in terms of additional priorities identified and outlined below:
Young People – Working with young people to seek their views on jobs and housing and what they see as the potential solutions
Mental Health and Wellbeing – considering the impacts of social isolation in the elderly and disabled and how to reconnect.
Paths and Social Spaces – recognising the increased usage of open spaces and supporting local projects to bring forward projects to improve access.
Chair of the Badenoch and Strathspey area committee, Cllr Bill Lobban, said: "The funding allocation which has been agreed today aims to address the ongoing housing challenges facing the community of Badenoch and Strathspey which is impacting upon individuals' ability to live and work within the local area, and businesses' ability to attract staff and operate effectively.
"The impacts of COVID-19 have been felt all across Badenoch & Strathspey and in particular the housing situation has been exacerbated as many properties that were previously available for long term rental have become holiday homes or have been taken off the rental market to convert to short-term holiday lets. This has substantially impacted on prices and affordability."
He added: "The impacts on the local community are evident with young people moving away due to the lack of accommodation when there are jobs available. Key worker posts are also not being filled as those offered the jobs could not find accommodation. The opening of the new Badenoch and Strathspey Community Hospital will put further pressure on housing.
"Following discussions with the Head of Development and Regeneration, the Cairngorms Business partnership and several of its members, there is a widespread view that a lack of housing opportunities is having a significant detrimental impact on businesses with many reporting recruitment and staff retention issues across a wide range of sectors.
"It is crucial that Highland Council, working with Cairngorms Business Partnership, commissions a survey to identify the housing need requirements for businesses in the Badenoch & Strathspey area. The survey will identify the housing needs of both existing and potential staff and identify which housing options would be most suitable to develop."
Cllr Lobban added: "Attracting business and enabling start-ups is part of enabling the economic recovery post-Covid-19 and the aim of working toward greater economic security. There is demand for a need to look for potential solutions and to work with partners to create opportunities to incentivise business start-ups. Addressing the housing situation is part of this."