Housing Options Scotland joins Everyone Home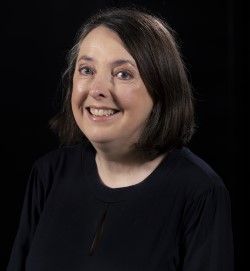 Housing Options Scotland has joined Everyone Home, bringing the number of organisations in the collective to 37.
In 2022 Housing Options Scotland is celebrating 25 years of providing housing information, support and advice across Scotland.
Moira Bayne, CEO of Housing Options Scotland, said: "We are delighted to join the Everyone Home collective alongside many other brilliant organisations all working to end homelessness in Scotland."
Through their Homeless Housing Options service the team have supported more than 150 clients who are homeless, or at risk of homelessness, with advice.
The vast majority make up the hidden homeless population in Scotland – not roofless but trapped in inaccessible housing or sofa surfing with friends and family. Housing Options Scotland aims to work with partners in the sector to share the perspectives of their clients and work collaboratively to find solutions for them.
Ms Bayne added: "We hope that by joining this broad-reaching coalition, together, we will be able to make inroads in ending all forms of homelessness in Scotland."
Moira Bayne has been CEO at Housing Options Scotland since 2008 and sits on the board of Homeless Network Scotland and Abbeyfield Scotland. Previously, Moira has been a board member with Veterans Scotland and ACOSVO.