Housing secretary 'deeply concerned' as number of children in temporary accommodation rises by 17%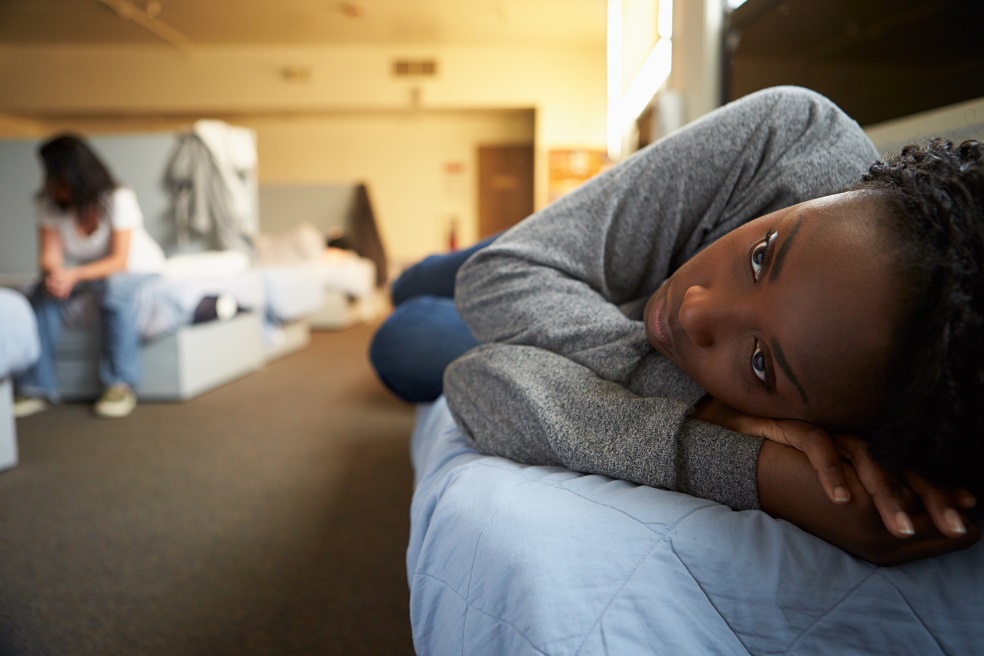 An annual update on homelessness in Scotland has painted a mixed picture of success with rough sleeping falling to its lowest level in 20 years but a 17% increase in the number of children in temporary accommodation.
Statistics covering 2021-22, released today by Scotland's Chief Statistician, found that there were 35,230 applications for homelessness assistance – an increase of 944 (3%) compared with 2020-21, but still below pre-pandemic levels (37,060 in 2019-20). The number of households assessed as homeless or threatened with homelessness increased by 840 (3%) to reach 28,882 (31,612 in 2019-20).
There were 13,945 households in temporary accommodation at 31 March 2022 – a 4% increase compared with 13,359 at 31 March 2021. This compares to 11,665 at 31 March 2020. However, the number of children in temporary accommodation has increased to 8,635 in March 2022 from 7,385 in March 2021 (17%). This compares to 7,280 at 31 March 2020.
There has also been an increase in those becoming homeless from a private rented tenancy – 15% compared with 11% in 2020-21, almost reaching pre-pandemic proportions of 16% (2019-20). One contributory factor is suggested to be the end of the ban on evictions imposed by emergency Covid-19 legislation, which was lifted on 17 May 2021.
There has been a decrease in rough sleeping, with 2,129 households reporting rough sleeping during the previous three months and 1,304 the night before the application. Both of these are the lowest in the time series (since 2002-03).
Homelessness applications that closed in 2021-22 which used temporary accommodation spent 207 days in temporary accommodation on average. This increased from 204 days in 2020-21 and 187 days in 2019-20.
There were 690 instances of households not being offered temporary accommodation. This is an increase of 16% compared to 2020-21 but a decrease of 85% compared to 2019-20. Almost all of these (670) were in Edinburgh.
82% of households assessed as unintentionally homeless secured settled accommodation in 2021-22, increasing from 80% in 2020-21, more in line with pre-pandemic proportions (83%).
It took an average of 256 days to close a case for homeless households in 2021-22, similar to 255 days in 2020-21, but greater than 225 in 2019-20.
Of the 28,882 homeless households: 63% of applicants were aged 25 to 49; 67% were single-person households; 85% of applicants were of White ethnicity; and 52% of applicants had at least one support need.
Housing secretary Shona Robison said the statistics serve as a reminder of why the Scottish Government "still has work to do" on its commitment to prevent and end homelessness.
"While it is encouraging that rough sleeping is at its lowest level in 20 years and repeat homelessness is at a ten-year low, I am deeply concerned at the increase in the number of children in temporary accommodation. This is especially disappointing as 20 local authorities are managing to reduce the use of temporary accommodation," she added.
"Two thirds of families with children in temporary accommodation are in social rented homes, and many more are in private rented tenancies, but we want them to have the stability of a settled home. We know the situation has been exacerbated by the pandemic, which has led to a backlog for local authorities that must be addressed. This year we're providing councils with £23.5 million for homelessness prevention and response measures, on top of £8m to help them reduce use of temporary accommodation by moving people into settled homes as quickly as possible.
"We know that local authorities are facing challenges meeting some households' needs and preferences. But there needs to be greater emphasis on families, particularly in areas where the problem is most acute, and I have been meeting with housing conveners to discuss this further. I have also asked an expert group, chaired by Shelter Scotland and the Association of Local Authority Chief Housing Officers, for an action plan to reduce the numbers of people in temporary accommodation, with a strong focus on households with children.
"The best way to reduce the use of temporary accommodation is to prevent people becoming homeless, and we know local authorities and their partners are focused on this. We are introducing duties on public bodies to ensure they help prevent families from becoming homeless, and we continue to deliver new homes for social rent. We have invested in anti-poverty measures including the Scottish Child Payment, which will increase by 150% this year, and boosted funding for Discretionary Housing Payments to mitigate the impact of the benefit cap for families.
"We're also focused on preventing evictions into homelessness. Our Tenant Grant Fund was set up to help people facing difficulties as a result of COVID-19, and we've made some of the safeguards against eviction – brought in at the start of the pandemic – permanent through our Coronavirus Recovery and Reform Act."