Housing 'the single most important' factor in reducing poverty in Edinburgh
There is no solution to poverty in Edinburgh without resolving the city's housing and homelessness crisis, according to a wide-ranging report which has called on the Scottish Government, as an urgent priority, to ensure the city has the right funding and support to meet its social housing expansion needs.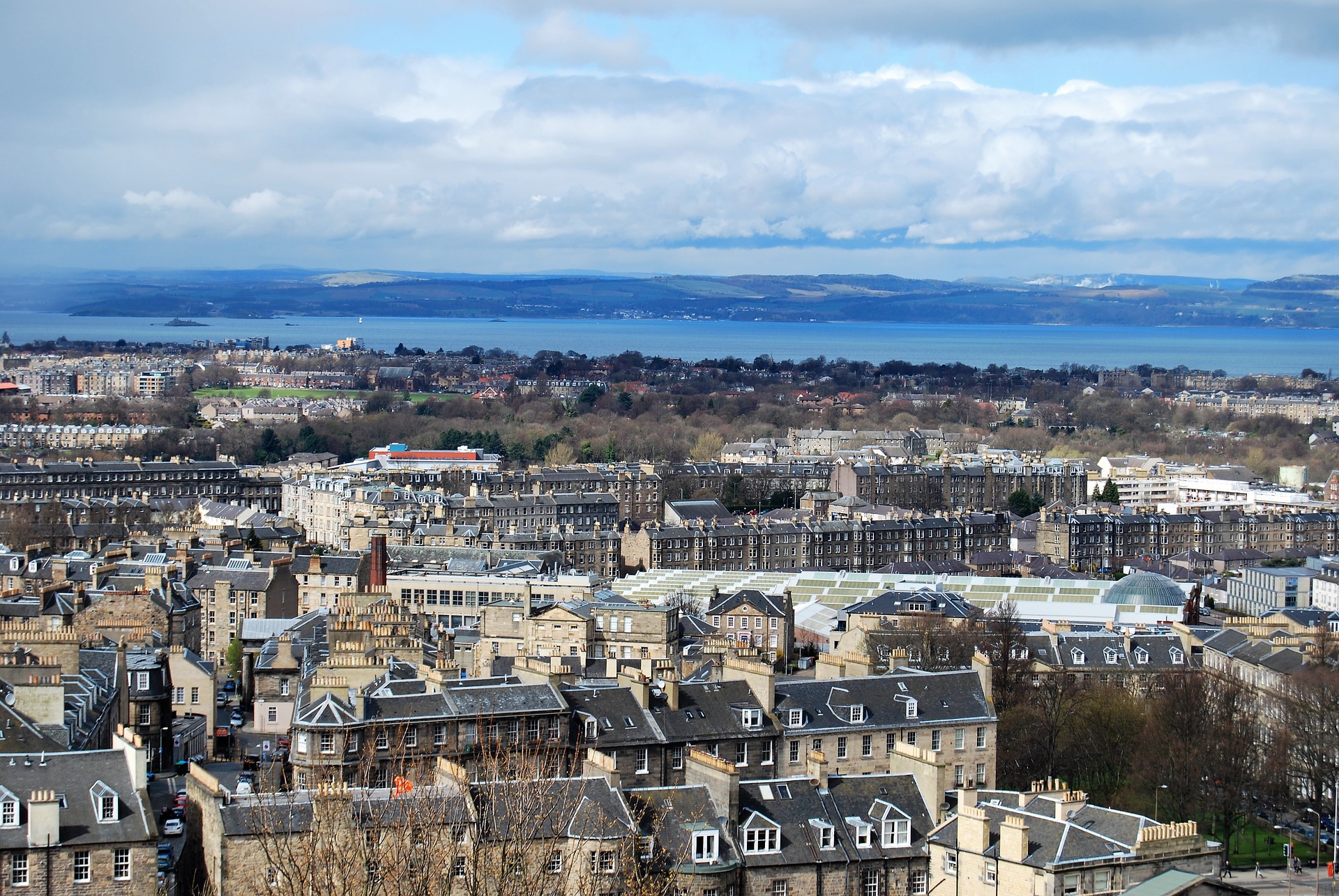 The Edinburgh Poverty Commission, an independent group working since the end of 2018 to define the actions needed to end poverty in the capital, published its final report today which found that almost one in three families in the city living below the poverty line are only in that position due to high housing costs, compared with one in eight households in poverty across Scotland.
The Commission has urged the government to work with city partners to ensure that its next Housing Investment Plan is sufficient to build 2,000 social rented homes per annum in the city over the next decade. The City of Edinburgh Council must also commit to making maximum use of new powers to regulate and license short term letting in the city, and to expand and improve early person-centred advice and advocacy services to prevent homelessness, it added.
Dr Jim McCormick, who chairs the Commission, said that the housing crisis was a "distinctively Edinburgh challenge, because so many families are only dragged below the poverty line by an unaffordable rent".
He added: "If you're working you should not be poor – it's as simple as that. The single most important part is solving Edinburgh's housing crisis."
Commission member Craig Sanderson said: "During my 18 months as an Edinburgh Poverty Commissioner, I have become even more convinced than I always have been that an adequate supply of high-quality social rented homes is critical to answering the challenges of inequality, poverty and social exclusion."
Nicola Hazelton, Shelter Scotland Edinburgh Community Hub manager added: "This report spells out the truth: high housing costs are pushing people into poverty in Scotland's capital. There's no way of ending this situation without fixing the housing emergency.
"It can't be right that despite living in Scotland's wealthiest city, as many as 20 per cent of children are growing up in poverty, which we know will damage their health, wellbeing and future life chances.
"The commission's report sets out the scale of the ambition required to build the social homes that Scotland needs to transform the lives of people in this country, creating stability, improved health and wellbeing and opening the door to opportunities."
The report, A Just Capital Actions to End Poverty in Edinburgh, states: "The Scottish Government and City of Edinburgh Council should commit to ensuring that all citizens have a decent home as a human right, and to taking all steps needed to ensure the city's return to activity following COVID does not result in a return to rough sleeping or evictions into homelessness on financial grounds.
"Edinburgh needs to build an estimated 3,000 affordable homes, including 2,000 social rented homes per annum to meet its housing needs over the next decade, according to our estimates. But this need cannot be met under current funding arrangements. As an urgent priority, the Scottish Government should meet with city partners and ensure that its next Housing Investment Plan is sufficient to address Edinburgh's housing crisis.
"Alongside grant funding, meeting these challenges will require new steps to address the cost and availability of land in Edinburgh. Towards this, it is critical that future city plans secure a minimum 35% affordable housing contribution from new developments in Edinburgh. Longer-term, it is important that UK and Scottish Governments reform tax systems to reduce pressure on land prices in cities like Edinburgh.
"We have welcomed the important steps that the UK Government made in temporarily increasing Local Housing Allowance levels to 30% of local benchmark rents in response to the COVID crisis, but we are concerned that the planned removal of this increase next April will result in many more people facing a growing shortfall between rental commitments and support with housing costs, at a time when employment options for many will be restricted. We want to avoid these families being pushed into poverty. The UK Government should set Local Housing Allowance levels at a rate sufficient to meet median rents in Edinburgh, at least as a temporary measure through recovery from recession, and maintain the LHA at 30% of local rents permanently.
"We have also welcomed Scottish Government legal protections against eviction into homelessness for rent arrears during the current crisis, but are similarly concerned that relaxation of these measures will result in a new wave of evictions next year. The Scottish Government should extend current protections to the end of 2021, and act now to strengthen measures and supports to ensure private landlords and tenants agree genuinely affordable repayment plans for rent arrears.
"City of Edinburgh Council should commit to making maximum use of new powers to regulate and license short term letting in the city and aim to secure as many properties as possible for long term letting.
"City of Edinburgh Council should expand and improve early person-centred advice and advocacy services to prevent homelessness, including specific support to help private rented tenants stay in their home when this is a sustainable option, draw upon Discretionary Housing Payments when they are eligible, maximise their incomes and manage their living costs. More broadly, housing and homelessness support services should be part of early phase work to implement holistic service models based on the 'right support in the places we live and work' principles set out earlier in this report.
"Increases in private rents are one of the biggest challenges the city faces, but one of the hardest to address through the policy levers available at present. In carrying on the conversations this commission has started, the city needs a new alliance between City of Edinburgh Council, private rented tenants and landlords to build common ground and co-design practical measures to slow down rent growth in Edinburgh."