#HousingFirstScot: Kevin Stewart, Minister for Local Government, Housing and Planning
The Minister for Local Government, Housing and Planning Kevin Stewart on Housing First on how we move to embed Housing First as the default response in Scotland.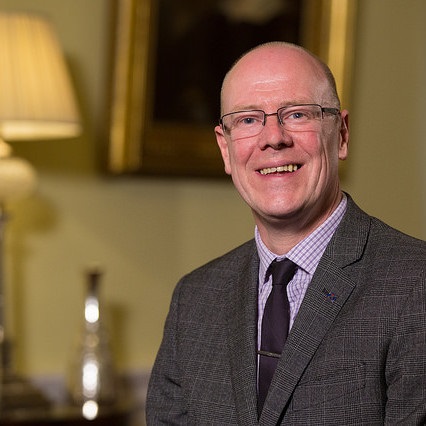 In Scotland, we are proud of our laws which ensure that everyone has a right to housing. With this strong foundation, we are ideally placed to go even further and to achieve our aim that everybody has a warm, safe place to call home.
We know that for people with multiple and complex needs, just providing housing is not enough to stop homelessness. That is why I support the Housing First model as such an important development in tackling and preventing homelessness amongst the most vulnerable in our society. By prioritising settled accommodation, Housing First is a base from which to address other issues that may lead to homelessness, providing tailored and sometimes intensive support for those that require it. The role of housing professionals will be vital to help deliver this, working in partnership with peer support workers and others.
The Scottish Government has already taken a significant step, working with our partners, to provide support and funding for the development of Housing First in five pathfinder cities across Scotland. More broadly, our Ending Homelessness Together Action Plan was launched in November 2018 responding to the wide-ranging recommendations of the Homelessness and Rough Sleeping Action Group which we appointed in 2017.
Central to this has been the development of five-year Rapid Rehousing Transition Plans, by local authorities and their partners. As part of this process, all areas of Scotland have the opportunity to consider how Housing First may be best delivered depending on local circumstances. The Housing First pathfinder will give us invaluable experience and learning as we move to embed Housing First as the first default option across Scotland for those with multiple and complex needs who are facing homelessness and rough sleeping.
With this approach we have an opportunity to ensure that everybody, even when faced with the greatest of challenges, will be able to rebuild their lives after homelessness.
This article forms part of a special edition of Scottish Housing News dedicated entirely to the Housing First Scotland annual conference next week with contributions from partners making Housing First happen across Scotland. See all articles here.