#HousingFirstScot: Wellbeing, Health & Housing First
Martin Gavin, Head of External Relations at The Homeless Network makes the connection between health and homelessness.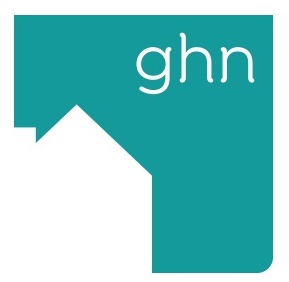 The Foundations for Wellbeing: reconnecting public health and housing report published in 2017 proposed a rights based approach to housing and outlined key practice points. At an event last year, colleagues from Housing and Public Health were invited to explore those points, identifying a strong need to go beyond ensuring input in each other's strategies to actually working together in daily practice.
Housing officers can develop strong relationships with tenants over a period of time. This provides an opportunity to signpost them to staff working in Health Improvement or other health-related services.
And community is the link between public health and housing. Both disciplines work with communities to achieve better outcomes and there are many opportunities for joint working that could be realised.
The Health and Homelessness in Scotland research published in 2018 confirmed that people who have ever been homeless die at a younger age. It also showed that 8% of the Scottish population experience homelessness at some point in their lives, and over half (51%) had no evidence of health conditions relating to drugs, alcohol or mental health, far lower than the general population (86%). Increased interactions with health services preceded people becoming homeless.
Sir Harry Burns, Professor of Global Public Health at the University of Strathclyde, said: "Wellbeing is complex, but I would see it as more than being ill. It is about being in control of one's life, one's own decision making. It means you have a purpose in life, you have an optimistic outlook. You are adaptable and resilient and feel safe and secure. For those with the most housing insecurity, I do believe the Housing First approach is the answer. The use of hostels and temporary accommodation is almost Victorian and we are compounding the difficulties people face."
We can build from these foundations, along with Housing First learning in Scotland and internationally, to start to describe what an integrated approach to Housing First in Scotland might look like. To bring this closer:
we can identify staff in acute and community services who may be in contact with eligible people and encourage them to refer e.g. TB Nurses, identified specialities where people may present
we can engage with GP groups e.g. GPs at the Deep End, clusters, GP forums
we can develop information for Primary Care on the ethos of Housing First and the Pathfinder.
Housing First Pathfinders have created 'by-name' lists to prioritise the most vulnerable. It would be ideal if local HSCPs connected with that list on a person-by-person basis to target local services to new Housing First tenants and enable early registration with GP and Practice Nurse. Those working in the field have identified enormous value in targeting health services for new Housing First tenants, especially CPN, Counselling, CBT and other 'talking' therapies such as Occupational Therapy Detox and harm reduction treatments.
So what can those working in both housing, social care and health do next?
be Housing First policy-aware and support the evidence that underpins it
integrate a whole systems approach with social work and housing
reduce the local barriers to accessing mental health care
review the Housing Contribution Statement within Health & Social Care Partnership strategies in relation to Rapid Rehousing and Housing First
develop a housing options approach to vulnerability linked to safeguarding for patients being discharged from acute care and pilot in an identified service.
Public health and an integrated health and social care response is central to the expansion of Housing First across Scotland and there are already very strong foundations to build from.
This article forms part of a special edition of Scottish Housing News dedicated entirely to the Housing First Scotland annual conference next week with contributions from partners making Housing First happen across Scotland. See all articles here.