Hundreds of Ferguslie Park homes given bright new outlook
CMS Window Systems has completed a large-scale refurbishment project for Ferguslie Park Housing Association (FPHA).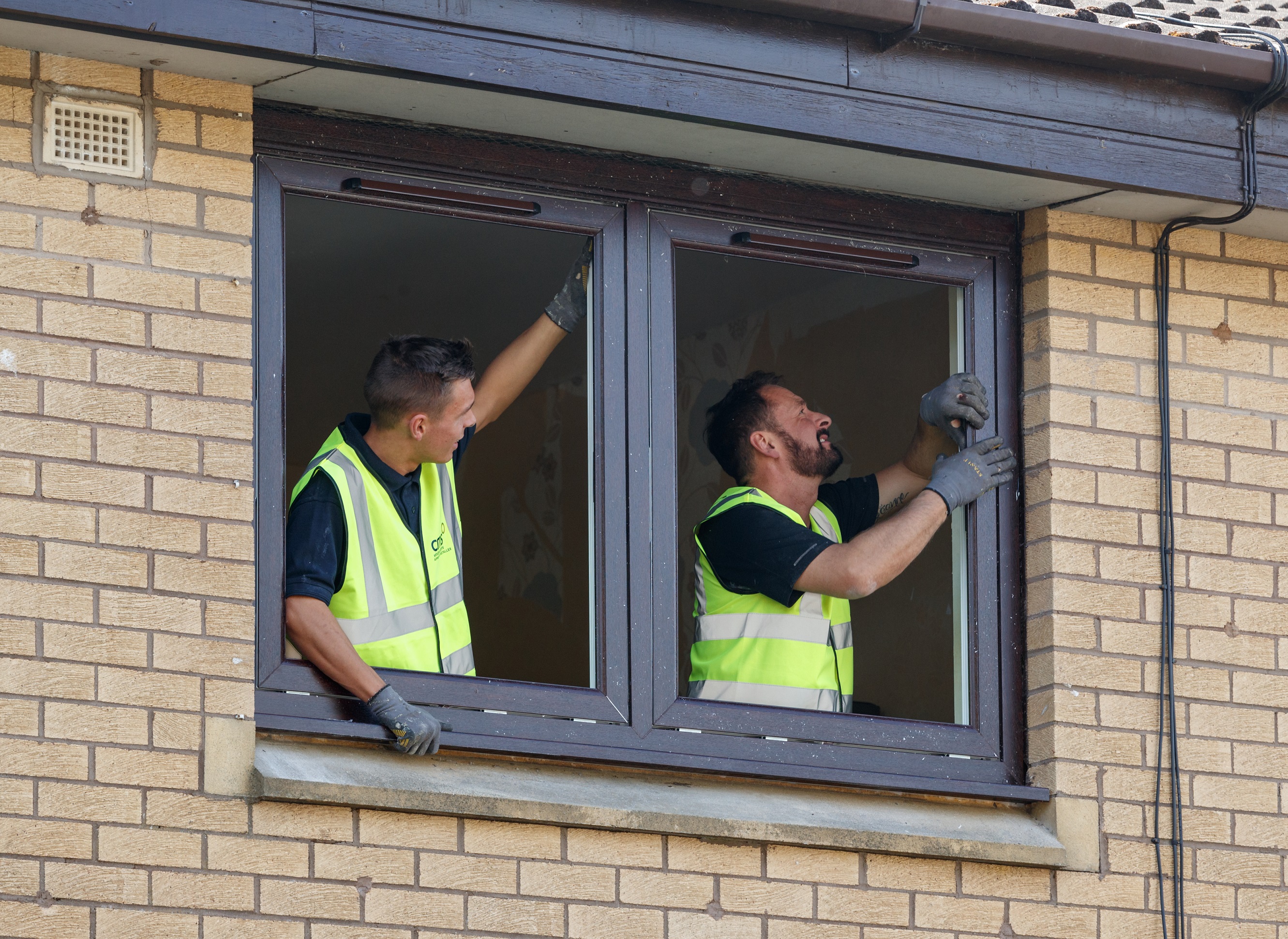 The Cumbernauld business upgraded 300 of the Association's 803 properties with high-performance PVCu windows and doors that were also manufactured by the company after being awarded the contract through Scotland Excel's Energy Efficiency Contractors Framework.
The £800 million framework provides an efficient method of engaging contractors for services and works commonly required by housing associations and councils across the Scottish Government's Energy Efficiency Scotland programme (EES).
The project involved the manufacture and installation of a range of PVCu windows and external doors that will help to reduce fuel bills, enhance security and help to reduce crime.
The comprehensive strategy was driven by Ferguslie Park Housing Association, to improve the quality of housing and the community facilities, ensuring that the future is looking bright for its residents.
Councillor John Shaw, convener of Scotland Excel, said: "I'm delighted that Ferguslie Park Housing Association has upgraded 300 of its properties with the latest windows and doors that will help its tenants to reduce their energy consumption, lower their bills and feel safer in their homes.
"As a member of Scotland Excel, FPHA has been able to access our Energy Efficiency Contractors Framework and make the most of this collaborative procurement contract, which aims to benefit all that use it.
"The fact that all the old doors and windows will be recycled is a great initiative and sits in-line with our environmental policies and ambitions."
One of FPHA's key aims was to ensure properties comply with the Scottish Government's Energy Efficiency Standard for Social Housing (EESSH). This seeks to improve the energy efficiency of social housing in Scotland, helping to reduce energy consumption, fuel poverty and the emission of greenhouse gases.
In addition to improving the quality of housing stock, FPHA has been able to leverage much broader environmental and social benefits. Firstly, CMS has ensured that all the 'post-consumer' waste windows and doors removed during the contract have been recycled, with zero waste going to landfill. And, secondly, by choosing CMS, FPHA is helping to support the local and regional economy through employment opportunities.
Ivor McCauley, head of operations at Ferguslie Park Housing Association, said: "Our latest window and door replacement project was an extremely important part of our housing upgrade programme, designed to deliver better quality, more comfortable homes for our tenants. We are really pleased with the solutions provided by CMS and the contract security of knowing it's a Scotland Excel managed framework."
David Ritchie, CEO of CMS Window Systems, added: "We were delighted to win this work after being awarded to Scotland Excel's framework. Over the two years CMS has been on the framework we've secured new business, which has helped us to expand and employ more people. This joined-up approach is proving successful right across Scotland and increasingly UK-wide, and we are delighted to be able to help our customers reduce their carbon footprint as they strive to deliver better homes for tenants."