Iain Macfarlane joins Blue Triangle as CEO
Blue Triangle Housing Association has welcomed Iain Macfarlane as its new chief executive officer.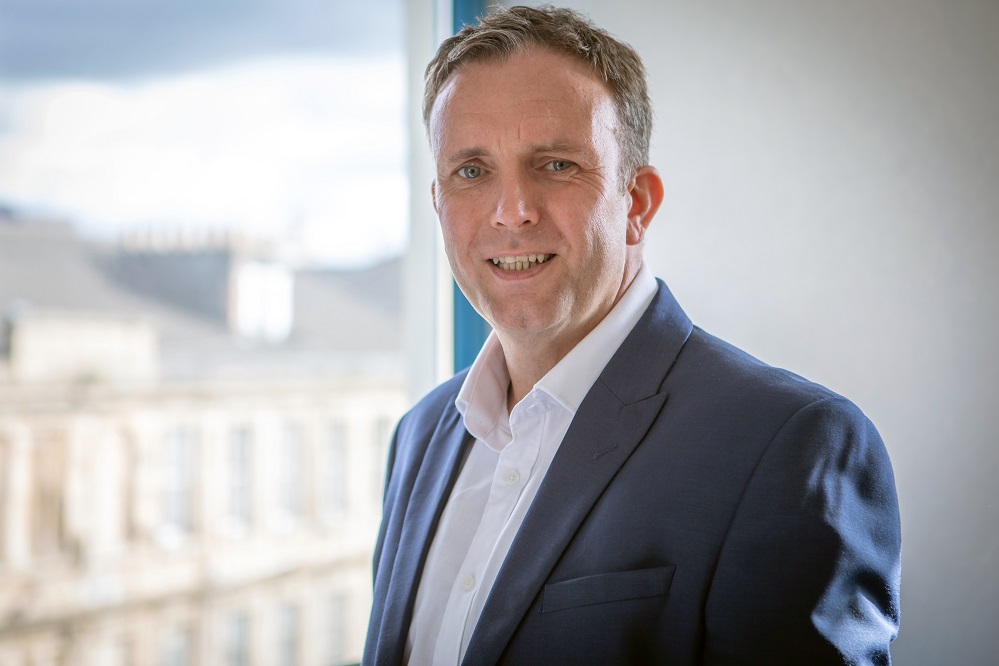 Mr Macfarlane brings over 20 years of banking, public sector reform, service transformation, and third sector leadership experience to the role, as he leads the organisation on a journey of innovation and breakthrough into new areas of operation.
Passionate about supporting people who have experienced significant challenges in life to unlock their full potential, he will be able to spearhead this at the helm of Blue Triangle which accommodates and supports over 300 vulnerable people every day across Scotland. The board and executive team are delighted to welcome Iain on board and anticipate exciting times of diversification, growth and continuous improvement in the years ahead.
Iain said of his appointment: "It's a privilege to be leading this incredible organisation into the next phase of our development. Being able to enhance and extend the support we provide for people who through life circumstances are without a home, who are leaving the care system, who are being liberated from the prison system, who are battling addiction, who are struggling with reoffending, or who are fleeing violence or persecution, is an absolute honour.
"I can't wait to be working with our amazing project teams across the country to make the life-transforming impact for the people we support; nurturing them, supporting them, and enabling them to achieve what once seemed impossible."
Anna Davis, chair of Blue Triangle's committee of management, added: "We are delighted to have secured Iain as our new CEO. Having operated at the most senior levels in many sectors he brings a diverse experience and understanding of how to take organisations to the next level. His values and passion to help the most vulnerable in society are evident already.
"In his first month, he has visited many of our supported accommodation services, talking to our staff and service users to see how we can better support them and the wider community to achieve positive outcomes. We are excited about the future of Blue Triangle and the impact we can have on vulnerable people in Scotland, led by Iain."