Ilene Campbell: The Rented Sector Strategy consultation and the TIS response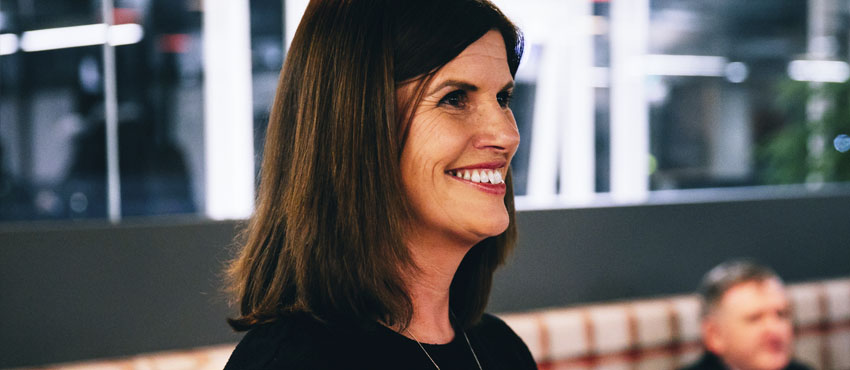 TIS chief executive, Ilene Campbell, outlines the TIS and its members' response to the Scottish Government's Rented Sector Strategy consultation.
The Tenants Information Service (TIS) recently welcomed the opportunity to respond to the Scottish Government's consultation: A New Deal for Tenants – draft Strategy, which was launched in December 2021 and sought views on improving accessibility, affordability choices, and standards across the whole rented sector in Scotland.

TIS invited representatives from our membership community to attend a virtual gathering to explore the consultation paper and have their say – with feedback shaping a collective TIS response to support the development of the final version of the Strategy, which the Government aims to publish by the end of 2022.
TIS members broadly support the Government's ambitious programme of change and plans to deliver a fairer rented sector. With an unprecedented global economic crisis, which has seen development costs rise, it is essential that there is Scottish Government support to meet the delivery of 110,000 affordable homes by 2032.
The strategy acknowledges the key differences between the social and private rented sectors (PRS) and proposes that rent controls be introduced for the PRS sector only. Our members support this proposal and highlight the need for the PRS to 'catch up' with standards of quality and management that are cemented in the social rented sector. Whilst the draft Strategy vision is bold and impressive, it is not without its challenges, and it remains unclear where resources and funding will come from to support private rented sector tenants and landlords.
Separately – consideration for the introduction of rent controls must be justified through the provision of improved private rented sector data and evidence. TIS and our members back the requirement for private sector landlords to provide regular, individual property level data and information to allow the Government and Local Authorities to make measured and quantified judgements on their requirements and use in local neighbourhood areas.
While we await further information on the potential role of a private rented sector Regulator, TIS would be interested to have a discussion with the Scottish Government about the scope to establish a Tenants' Union.
On reviewing the Government's ambition to deliver a unified housing sector approach and 'the right to demand value for money and positive housing outcomes, irrespective of tenure' TIS and our members support the development of engagement structures, that will enable private rented sector tenants to have a voice at both a national and local level.
In addition, TIS advocates the introduction of a measured equalities-led approach and defining a minimal consultation standard for the rented sector to ensure that engagement is representative, fair, inclusive, and meaningful – and that all tenants across Scotland are provided with opportunities for their views to be considered.
Furthermore – TIS and its members agree that the introduction of a clear and concise repairing standard, with timescales for private sector landlords to undertake repairs in a 'timely fashion' would provide transparency and manage both tenant and landlord expectations alike, whilst driving up standards.
TIS is keen to highlight the Strategy's fundamental commitment to strengthen and enforce 'the human right of an adequate home for all' and eagerly awaits the impending Human Rights Bill to strengthen and improve housing rights for all.