Income maximisation generates over £40m for North Lanarkshire residents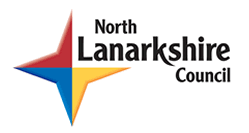 People living in North Lanarkshire who face financial hardship are being encouraged to contact the council's Tackling Poverty Team to make sure they are getting all the benefits they are due.
This year an additional £40 million was secured for residents from advice services.
The team, along with social work and housing services, provides local people with advice and support on a wide range of benefits-related issues, including a full check to ensure they are receiving all the benefits they are entitled to.
And their work is making a big difference to help alleviate financial hardships faced by many residents.
A report to the council's Wellbeing and Tackling Poverty Committee highlighted the work carried out during the 2022/23 period, which resulted in £35,480,020 in additional benefit income for individuals in the community.
The council also commissioned external services which resulted in an additional £5,267,650 in benefit income for people living in the area during the same period.
Councillor Geraldine Woods, convener of the Wellbeing and Tackling Poverty Committee, said: "This is incredibly positive news and this additional money, to which people are fully entitled to receive, will make a big difference to the lives of so many people in our communities.
"We know just how hard it is for families and individuals just now and we are doing everything we can to provide support. I'd like to thank and congratulate everyone involved on their good work in securing tens of millions in additional money for people who need it most.
"The impact of ongoing challenges, stemming from both the residual effects of the coronavirus pandemic and the relentless cost-of-living crisis, have reinforced the need for the income maximisation service as never before.
"And, while we celebrate these achievements, we are determined to continue to do everything we can to ensure that no member of our community is left behind."
Every £1 invested by the council in income maximisation during 2022/23 generated £27.81 for residents and the local economy.
A new approach by the Tackling Poverty Team means that any unsuccessful applications will be automatically reviewed:
During 2022/23, Welfare Rights Officers represented at 293 individual claims at the reconsideration stage with a success rate of 64%. They also represented residents at 139 appeals (the next stage after reconsideration) with a success rate of 81% compared with the national average of 66%.
An advice page is available offering practical help for families and people of all ages to claim the benefits they're entitled to, save on energy costs, apply for clothing and free school meal grants, and manage their money.