Innovative battery technology ensures warmer council homes in Stirling
Stirling Council's investment in innovative new technology to ensure warmer, greener and more energy-efficient local authority homes has been praised by the Scottish Government.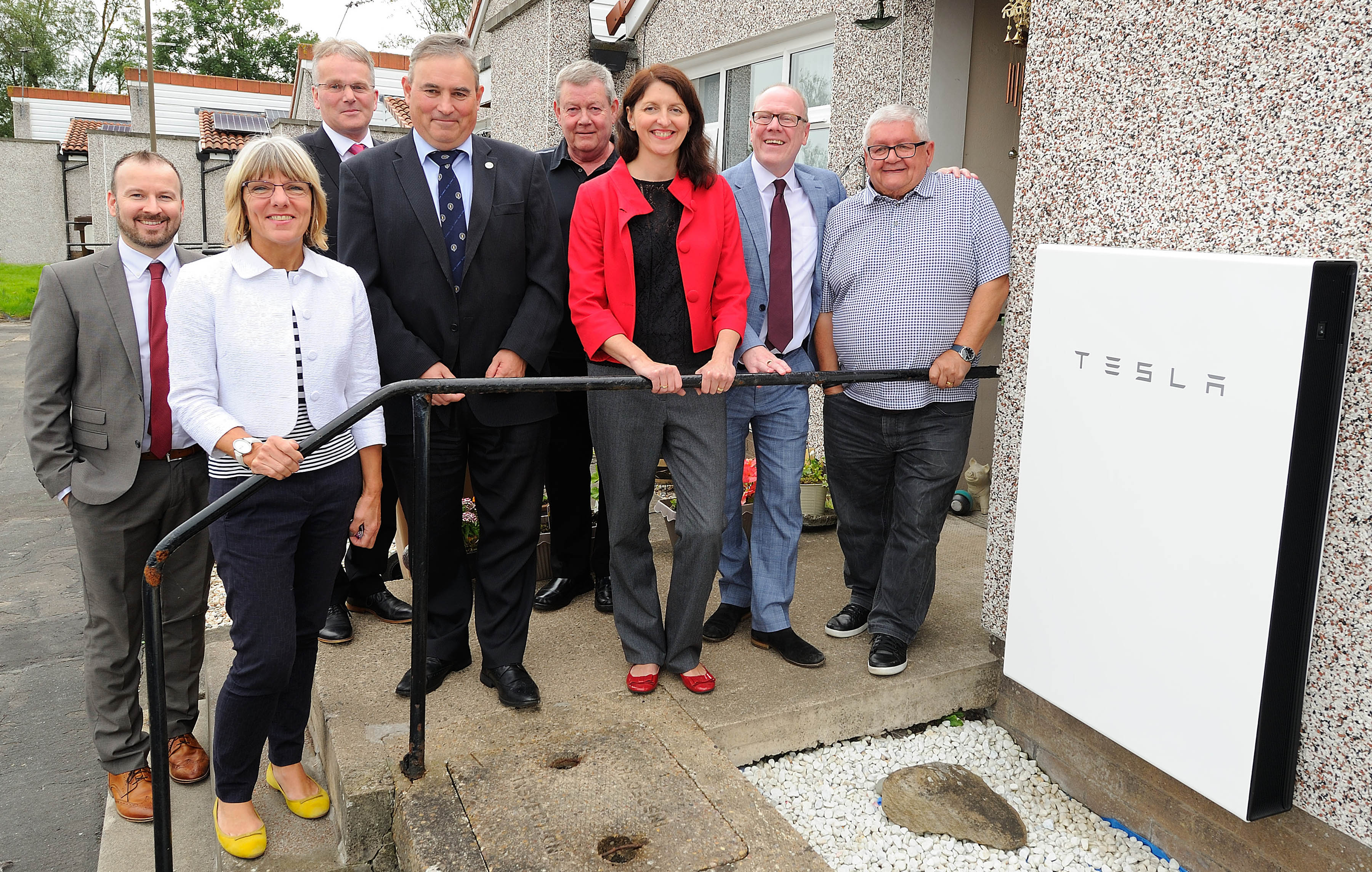 Minister for local government, housing and planning, Kevin Stewart, visited Raploch to view examples of the innovative battery storage technology being installed throughout Stirling, backed by part-funding of £324,000 from the Scottish Government's Decarbonisation Fund.
The technology will seek to reduce fuel poverty, reduce carbon emissions and meet the new Energy Efficiency Standards for Social Housing 2 (EESSH2) that was launched by the minister in June.
EESSH2 will be implemented from 2020 with the ambition that by the end of December 2032 all social housing is as energy efficient as practically possible.
Mr Stewart visited two tenants in Raploch who were among the first to pilot battery storage systems to complement their existing solar panels.
Mr Stewart said: "I commend Stirling Council for ensuring that more than 90% of their properties are achieving the Energy Efficiency Standard for Social Housing (EESSH), which is great news for their tenants and for the environment.
"The installation of these innovative batteries contributes to the Scottish Government's ambitious climate change emissions reduction targets and it supports our vision that homes and buildings across the country should be warmer, greener and more efficient."
The battery captures excess electricity generated from the home's solar panels that would otherwise have been exported to the grid, allowing it to be used in the evening after the solar panels stop generating at the end of the day.
This technology has resulted in each home being over 90% self-sufficient in free electricity generated from the solar panels on their roof in recent months.
During the winter months when the energy generated from solar panels is much lower, the spare storage capacity in the battery can be used to import and store cheap off-peak electricity from the grid which can then be consumed the following day, thus further lowering the household's electricity bills.
Housing portfolio holder, Cllr Evelyn Tweed, said: "The continued investment in our solar panels and battery storage programme means that more and more Stirling Council tenants are feeling the benefits of reduced electricity bills and helps facilitate our work to tackle fuel poverty across the Stirling area.
"We are determined to remove poor energy efficiency as a driver for fuel poverty and are committed to ensuring that everyone in Stirling, no matter their financial situation, has access to good quality housing that they can afford to heat.
"With 48% of our social housing stock already meeting the new challenging energy efficiency standards for social housing announced by the Scottish Government this year, Stirling Council made considerable progress towards meeting the new target and continue to be the leading social landlord in Scotland for solar PV and battery storage."