Internal Market Bill could 'weaken Scotland's Grenfell protections'
The UK Government's plans to ensure trade can be carried on unhindered in each of the four home nations once the UK severs its ties to the EU will weaken Scottish building standards designed to prevent Grenfell-like disasters, a leading architect has warned.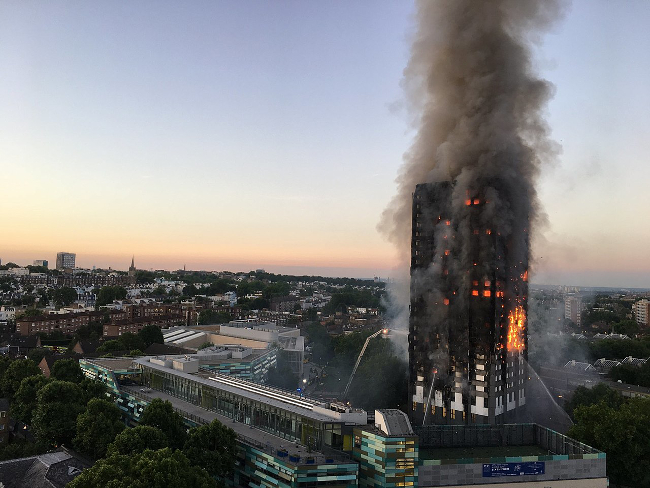 Peter Drummond, a senior member of the Royal Incorporation of Architects in Scotland (RIAS), said stricter regulations north of the border had prevented tragedies like that fire in London, which killed 72 people in 2017.
However, proposals in the Internal Market Bill will seek to prevent trade barriers between the four UK nations by legislating so that goods approved for use in one part of the UK will not be able to be restricted in another.
This will mean that Scotland will have to accept the flammable cladding which caused the Grenfell fire, even though it is currently illegal to use here.
Mr Drummond, whose architecture firm has offices in Glasgow and Kilmarnock, told the BBC that the Scottish Government introduced measures to protect occupants of residential properties after a fire in high-rise flats in Irvine in 2003.
The architect, who frequently gives expert evidence in major planning and public inquiries, added: "Against that backdrop it is simply inexplicable that the bill seeks to align the more robust Scottish regulations with the English system.
"Those powers are now to be removed. The lowest common denominator within the UK will apply.
"And that is, on any fair reading, a spectacularly poor step backwards. We should all be concerned."
Constitution secretary Michael Russell said ministers were determined Scotland should maintain existing high standards in trade and the professions, but claimed the bill would render that meaningless as regulations could be changed at any time by Westminster.
He said: "The 'UK Internal Market' White Paper cited building regulations as an example of a potential barrier to the functioning of the UK internal market.
"There is no credible evidence to support this view.
"Differences in building regulations between England and Scotland have existed for decades and do not present significant issues for those providing goods or services or to those delivering our built environment.
"The construction sector is familiar with such differences and these are well managed."
A UK Government spokesman said: "Building regulations are a devolved matter, with each of the four nations responsible for developing and enforcing their own regulations.
"The Scottish Government and devolved administrations will continue to be able to set their own regulations in areas of devolved competence, including building regulations."