Inverness Academy Street apartments near completion
People in Inverness will now be able to catch the first glimpses of the new Wyvern House on Academy Street after the scaffolding was removed from the nearly-completed housing development.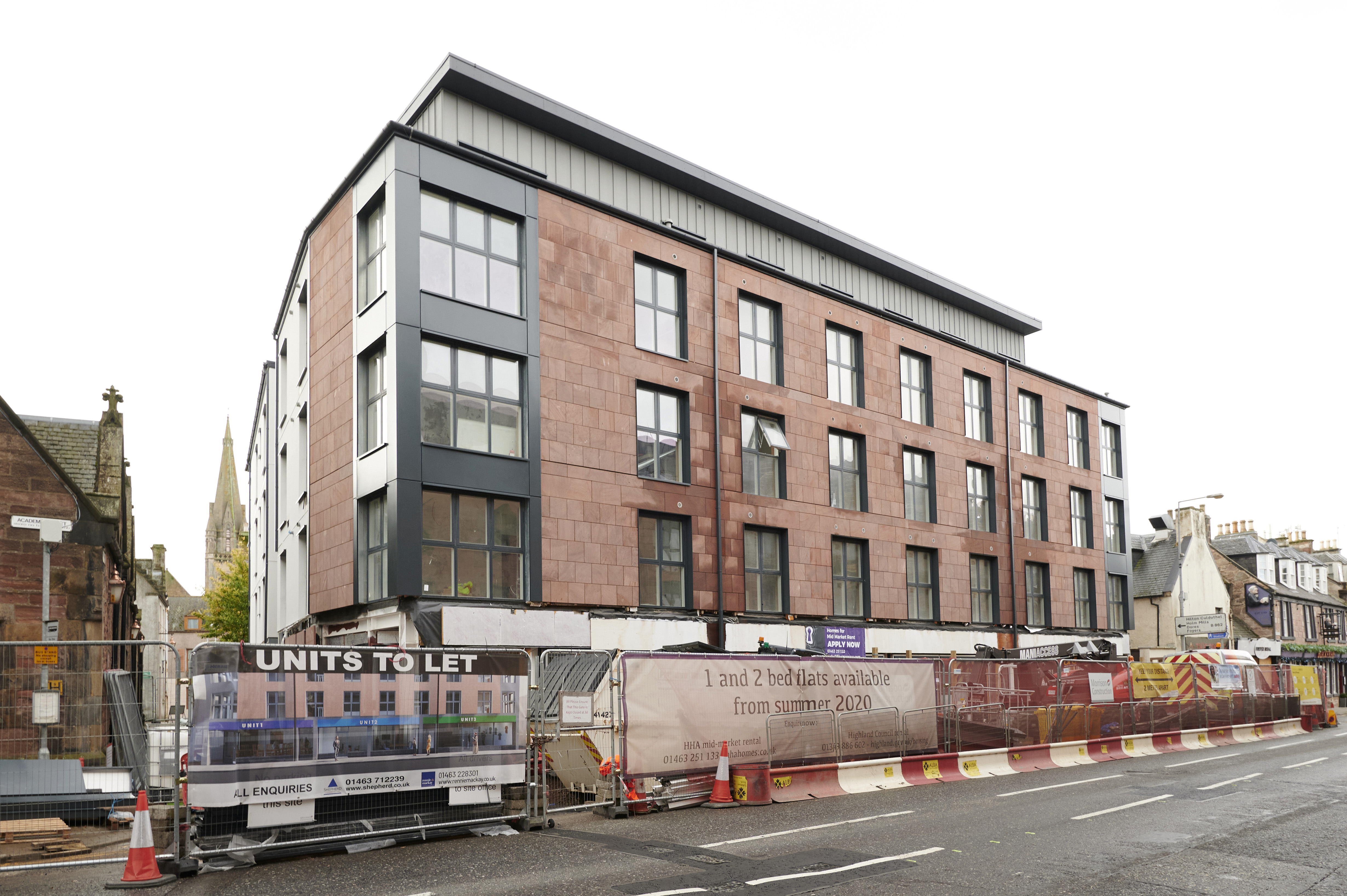 Located on the old Farm Foods site, it is being redeveloped by Highland Housing Alliance (HHA) and Highland Council to create 37 new apartments and three commercial units developed by Capital Developments (Scotland) Ltd.
The development is due for completion in January 2021, 14 of the homes will be for mid-market renters through HHA and 23 apartments available to rent through the Highland Council.
The completion of the development will mark the continued regeneration of Inverness city centre and add a boost to the availability of housing in the Highlands. HHA says it is excited to be delivering another city centre development and although the application process has closed, they are happy to receive any further notes of interest from anyone who wishes to live in the well-designed new development.
Wyvern House is a collaboration between HHA, Scottish Government, Highland Council and City Region Deal.
Gail Matheson, HHA chief executive, said: "People in Inverness and beyond will soon have access to quality mid-market housing and these attractive, one and two bedroom apartments offer an affordable option in a prime city centre location. We look forward to hearing from prospective residents wishing to be part of this exciting Academy Street development.
"The completion of Wyvern House come as a result the hard work from our colleagues at the Scottish Government, The Highland Council and the local construction sector and we are all excited to welcome the first new residents in 2021."
A time-lapse camera has recorded the construction of Wyvern House. The video shows the development of the building - from groundworks to the scaffolding being taken down.
Kevin Stewart, housing minister, added: "This exciting regeneration project, supported by £1.871 million from the Scottish Government, will provide new homes for people in the heart of Inverness, marking an important stage in the regeneration of the city centre.
"The partnership between Scottish Government, Highland Council and HHA is a good example of how we can sustain our construction industry, stimulate growth and meet our ambition of ensuring everyone has a safe and warm place to live."
Helen Carmichael, The provost of Inverness, said: "The Council is delighted to be a partner in this exciting project which brings much needed high-quality affordable homes to the city centre and will provide new retail opportunities helping to regenerate and support the city centre, in particular the northern end of Academy Street."