Irvine Housing Association to rebrand as Riverside Scotland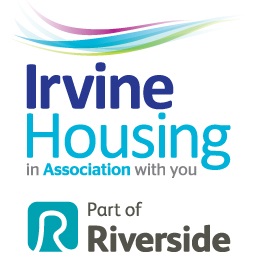 Customers, partners and stakeholders of Irvine Housing Association will start to see new branding on all communications over the next few weeks as the association revealed it will be known as Riverside Scotland from the end of July.
While everyday services and decisions about the business will remain unchanged, the organisation said the move reflects the fact it provides homes outwith the Irvine area and has ambitions to expand further.
A spokesperson said: "This is an exciting change for the future of our business. We joined Riverside Group in 2011, and we've decided it's time to brand ourselves as Riverside Scotland to better reflect our business.
"We provide housing for people far beyond the Irvine area now – with homes across Ayrshire and in Dumfries & Galloway – so we need a brand that reflects that.
"And we have ambitions to grow further in Scotland if and when the time is right."
There will be no change to tenancy agreements and the legal name of the organisation will remain Irvine Housing Association Ltd.
The spokesperson added: "Our everyday services will continue exactly as they are now, and we will of course continue to improve them.
"And the decisions about our business will continue to be made locally by our management team and by our board."
A new logo will appear over the next few weeks.