Jane Devine: We can't go back to how it was before
As part of yesterday's Everyone Home joint plan to permanently end rough sleeping and destitution in Scotland as the country emerges from the pandemic, FourSquare chief executive Jane Devine said the sector needs to capitalise on the steps taken so far with giant leaps.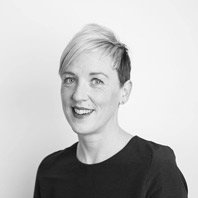 I am relatively new to this sector, being in post for just over 18 months and never having worked in the voluntary sector or homelessness.
What has struck me is how fast paced this environment is. Things can happen quickly, much quicker than in the statutory sector. Someone needs furniture for the flat – done; someone needs a food pack – done. I've driven a van in the evening myself loaded with a bed and a couch and loads of other things so that a young couple did not have to spend the first night in their new home on the floor. It was arranged in two hours – again, done.
Over recent weeks and months every sector has had to move fast. In homelessness there's been funding and action to move people off the streets into empty hotels; we have volunteer chefs cooking 60 beautiful meals a day for the women and young people in our hostels; we can get staff PVG checked in an instant; our residents have access to community psychiatric nurses and our staff have increased psychological support; health services are coming to us.
Once again, these are amazing services that work and it was all achieved in days. Because of all these advances we have made, the solutions that have been put in place, we can't go back to how it was before. It is never OK to be homeless: not in a pandemic, not anytime.
We've shown what can be done and now we need to capitalise on those steps, and take even bigger steps, giant leaps in fact. Let's just move people into homes permanently; let's just end rough sleeping; let's just stop evicting people onto the streets.
We know what works and, now more than ever, we know we can make it happen. Four Square is delighted to join with other charities and Homeless Network Scotland to make sure we bring #EveryoneHome.