Jim Bauld: Does the new 'eviction delay' law protect the antisocial element?
TC Young's Jim Bauld outlines what the Coronavirus (Scotland) Act means for antisocial tenants.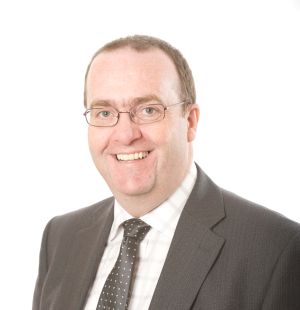 The Scottish Parliament has moved to pass emergency legislation to deal with the ongoing coronavirus pandemic. The Coronavirus (Scotland) Act 2020 is now on the statute books.
Among the many measures in this Act are new rules which will affect evictions in both public and the private sector.
Many of these proposals have proved to be uncontroversial and have been widely accepted as necessary to deal with the extraordinary situation which currently exists.
The new law will extend the period of notice to be given to tenants prior to any court or tribunal action being raised against them. In cases involving rent arrears, tenants in all sectors will now be entitled to receive six months' notice of any pending court or tribunal action.
The new law however also extends the required period of notice to be given to tenants of any pending eviction action based on either criminal activity within the tenancy or antisocial behaviour. Such tenants will now be given three months' notice of the pending court action.
No prior notice of this proposal was seemingly given to any of the landlords' organisations nor did it appear that this proposal was widely publicised before the Bill was produced in parliament.
Effectively the Scottish Parliament has now legislated to give antisocial tenants a further two months in which to continue to behave in a manner which will cause misery, stress and nuisance to their neighbours. Residents who are complaining about antisocial neighbours will find that the ability of their landlord to deal with this problem has been restricted. They will be required to endure a further period of noise, threats and, in some cases, assaults.
Was this really the intention of the government when passing this legislation? The legislation does allow the Scottish ministers to pass amending regulations and it may well be this is one area in this new law which requires immediate reconsideration.
The Parliament is planning to meet again in late April to reconsider its plans to abolish jury trials which were swiftly withdrawn from the Bill after a public outcry. Perhaps this is another issue which requires some publicity and some pressure on MSPs to ensure that tenants suffering from antisocial behaviour are not prevented from obtaining a resolution to this problem.
This may be even more important during a period where we are all having to stay at home. It does seem unfortunate that this legislation appears to condone and encourage the continuation of antisocial behaviour and to give protection to the perpetrators.
Jim Bauld is a partner at TC Young Solicitors