John Forster: Answering the affordability challenge of the emerging era of electrification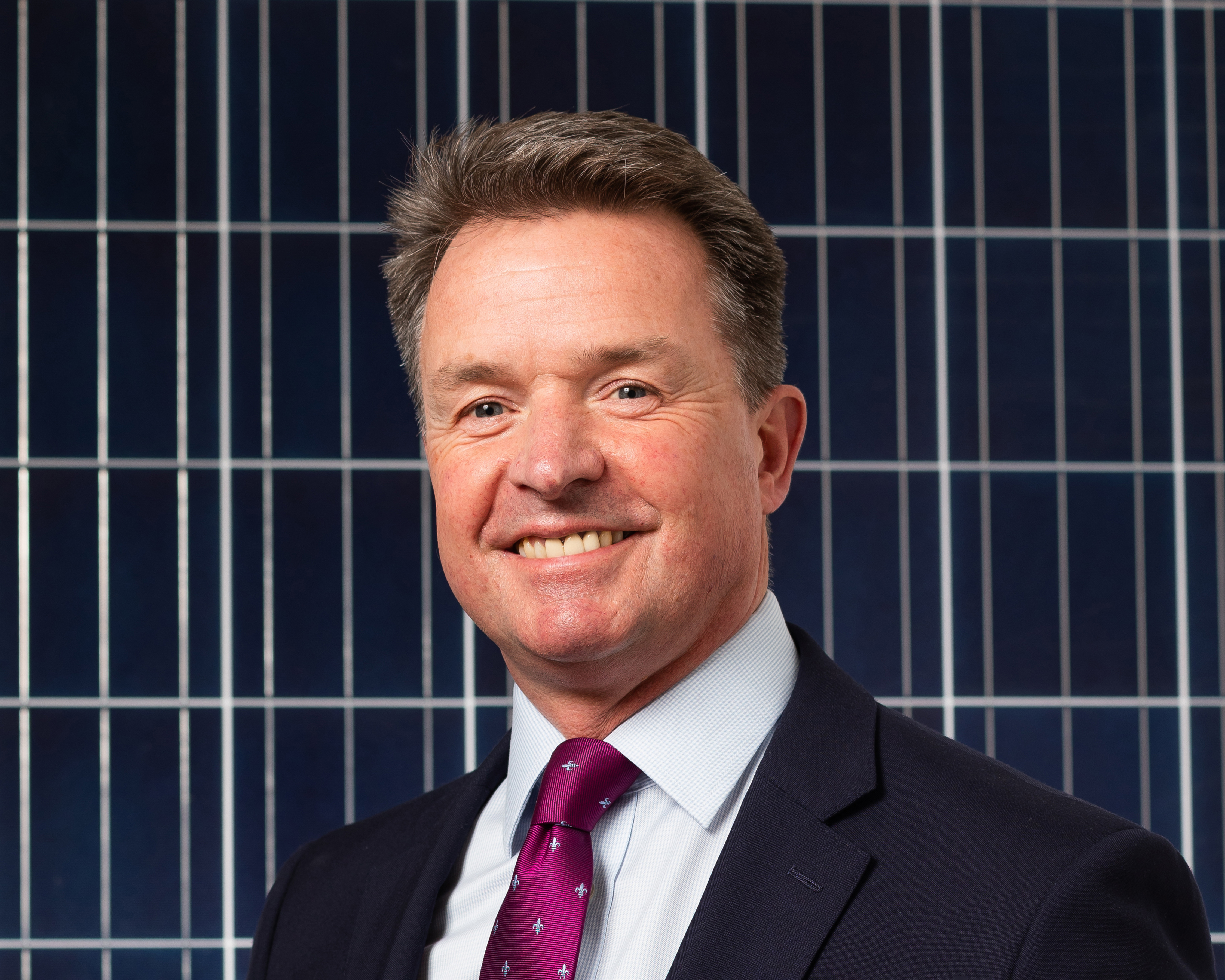 John Forster, chair and founder of Forster Group, Scotland's largest integrated solar roofing business, discusses the affordability challenge of the emerging era of electrification.
Eighty per cent of homes in 2045 will be the homes we live in today and therein lies a dilemma: How do we achieve net zero carbon emissions by 2045/50 when most of these homes and some of the of 23,000 new builds typically completed each year still do not feature the essential, integrated, flexible renewable energy technologies which will help us get there affordably?
Our energy future is going to be predominantly electric – heating, transport, energy generation and storage will be dominated by heat pumps, EV charging, solar PV and batteries. But these must be delivered through their deployment as a smart, flexible, integrated, affordable, renewable resource.
Internationally accepted by the IPCC as the cheapest and lowest carbon solution, Solar PV is one of the most flexible and easily integrated sources of power available for homes. With the promise of lower carbon emissions and reduced energy bills. And, although solar installations are increasing, the speed of adoption is just not fast enough.
There are about 130,000 residential solar PV installations in Scotland, around a million in the UK, and although there has been an explosion in the deployment of solar on new builds, trebling year-on-year, it is small beer against the Committee for Climate Change claim that 28 million homes in the UK require retrofitting to meet net zero targets. To put that into a more local context, Scotland has approximately 2.6 million households, and with that level of demand the prospect of comprehensive retrofitting seems light years rather than decades away.
Social housing serves as a good illustration of the enormity of the challenge – in Scotland roughly 24% of housing stock is managed by local authorities and housing associations. These organisations face many of the same issues as owner-occupiers, but the challenges they face in transitioning to net zero are somewhat more complex: they have to balance net zero targets with the delivery of affordable housing, reduce fuel poverty and meet the minimum Energy Performance Certificate (EPC) band C (band B by 2032), but with homes becoming increasingly electrified, the ever increasing cost of electricity will increasingly headline as the affordability challenge of the future.
And there is the financial cost of building and retrofitting these properties: an Inside Housing survey of housing associations puts the average cost of retrofitting each social home in the UK to zero carbon standards at £20,742 per property, but zero carbon doesn't mean zero bills.
Pre-pandemic research shows that installation of solar panels typically reduces energy bills by £320 per annum, a saving that continues to grow year-on-year. Over the last ten years, the cost of solar installation has fallen by about 60%, with a typical solar system now costing in the region of £4,000. Furthermore, the period over which the investment is expected to pay for itself – as a result of energy savings and the sale of surplus energy to the national grid through the Export Guarantee scheme, is 8-10 years. But smart, integrated, flexible solutions have the potential to bring even better answers to the affordability challenge of the emerging era of electrification, for owner-occupiers, businesses, landlords and tenants.
Solar and home storage are truly the cornerstone of electrification, delivering benefits now and multiplying those benefits in the future. A true enabler: without it, we can forget about harnessing the financial and environmental benefits of heat pumps and EV charging – other means of generating electricity are just too expensive, in cost and carbon.
Yes, we need investment in net zero retrofits and new builds, but we also need to bring harmony to our carbon reduction and energy efficiency standards so that they help us chart a direct transition to an integrated electric future. One where making energy affordable and flexible is a clear goal.