John Kerr: Rising to the challenge of ending youth homelessness in Scotland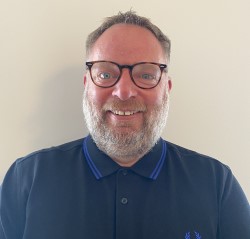 John Kerr, housing development and homelessness manager at West Dunbartonshire Council and a member of CIH Scotland's Board, discusses what can be done to end youth homelessness in Scotland.
As we emerge from the darkness of the pandemic into the 'new normal' most commentary is consistent that young people have disproportionately borne the brunt of the stark social and economic realities of COVID-19.
The inequality facing our young people isn't new but it has been magnified these last 15 months. In the world before the pandemic over 6,000 young Scots on an annual basis presented as homeless across all 32 local authority areas.
Yet that masks the true level of youth homelessness in Scotland. The invisibility of the hidden homeless in Scotland may make it easier to ignore the issue, but it shouldn't and this fails our young people.
Evidence suggests that young people are more likely to experience potential rooflessness as a result of relationship issues, and all too often choose informal arrangements including 'sofa surfing' as a means to deal with it.
While this may sound practical it adds to the vulnerabilities of these young people and places them at risk to harm and significant exploitation. And while it's easy to blame this on some of the flawed housing and social policy from the past, that doesn't help Scotland's young people now, but the brilliance of the housing sector can, and they must rise to the challenge to end youth homelessness in Scotland.
There are a number of positive example of joined up working tackling youth homelessness in Scotland and its good to see the priority given to this through all the 32 Rapid Rehousing Transition Plans across Scotland.
One such initiative is in West Dunbartonshire, an area which has historically some of the highest rates of youth homelessness across Scotland. There was collective ambition to change this and make the change 'stick' and from this a partnership between Action for Children and West Dunbartonshire Council formed to launch the Early Action Systems Change project in 2019.
Underpinned by a significant research programme supported by Big Lottery Funding this initiative determined early on to make the effective change needed by listening to the young people of West Dunbartonshire and co-producing interventions to find timely and effective solutions preventing homelessness and its cyclical nature.
While still in its infancy and with some elements stalled as a result of the pandemic, new approaches 'tests of change' to housing options for young people and education in schools are already demonstrating improved housing solutions for the young people of West Dunbartonshire.
But the ambition won't stop there. Ultimately the initiative wants to end youth homelessness in West Dunbartonshire and this will need true system change, looking at meeting the needs of young people in terms of how we allocate homes and even how we design our homes.
This shared ambition is already evident in many Council areas, but we need to do more - and we can.
The brilliance exuded by the Scottish housing sector in the face of the pandemic was transformative to many people's lives; this demonstrated the power of the sector and shows that if we take collective responsibility, work in collaboration with all key partners we can consign youth homelessness in Scotland to history.
Let's make this happen!