Kingdom and Campion spread festive cheer in Alloa
Kingdom Housing Association and its contractor Campion Homes have made a joint donation of £1,000 to Alloa charity The Gate for the purchase of foodbank supplies to support local families in need this Christmas.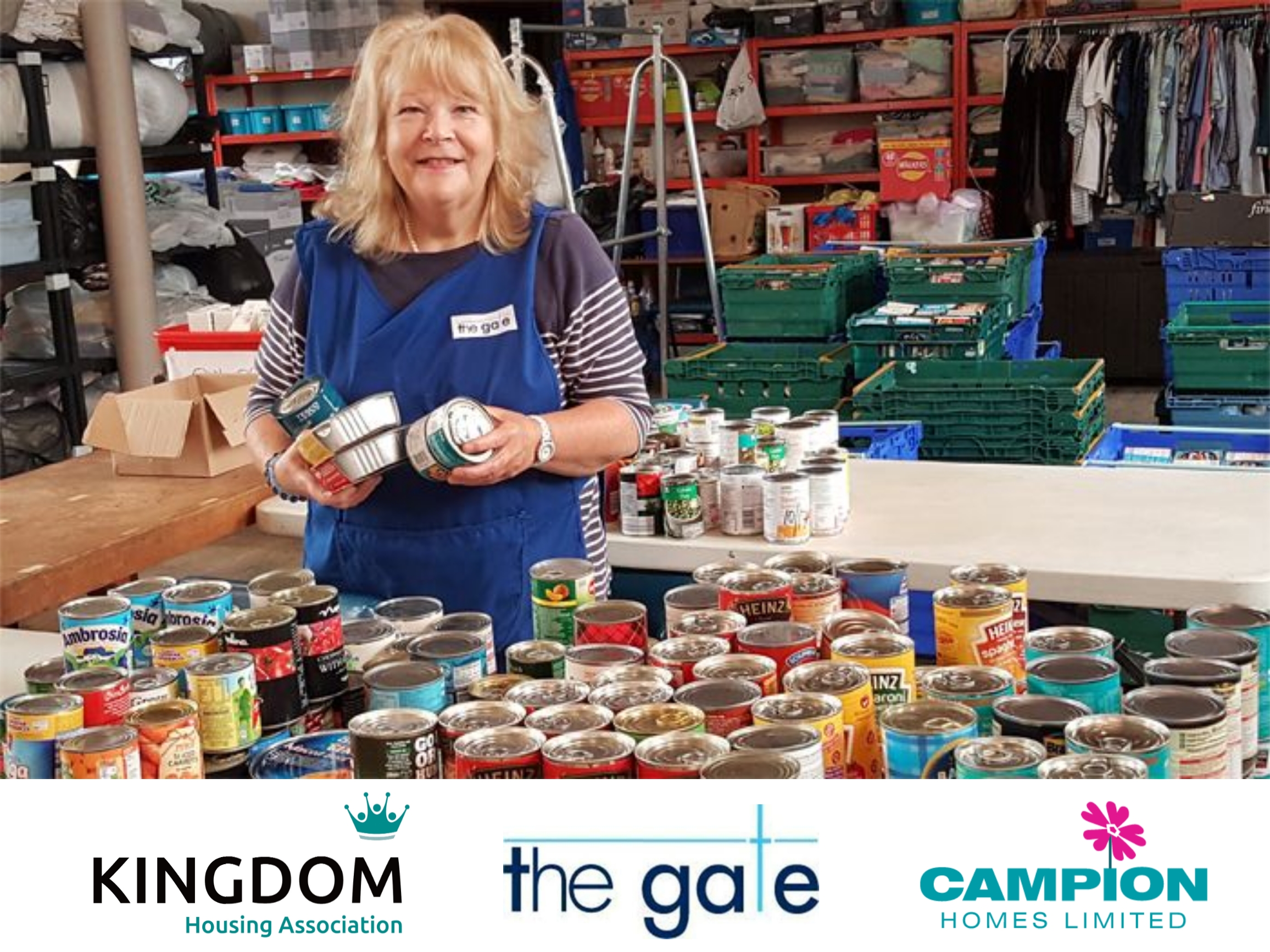 Kingdom is working in partnership with Clackmannanshire Council and Campion Homes to deliver an ambitious 60-unit development in the town centre location at Primrose Street, Alloa.
Recognising the unique challenges facing many families within Alloa and the wider Clackmannanshire area as a result of the pandemic, Kingdom has taken a proactive approach with its community benefit activity.
Jo Aitken, senior project officer at Kingdom, said: "We recognise the good work that The Gate does within the local community and the increase in demand that they are seeing for their services. Their weekly foodbank supplies spend is the same as they used to spend in a month! I hope this donation will help them to reach every family that needs support."
Dougie Herd, joint managing director, Campion Homes, added: "We are very pleased to contribute to this really excellent initiative. It's been a really difficult time for many families and we hope this contribution in partnership with Kingdom will bring much needed benefits to the individuals and families involved."
Marie Brownhill from The Gate, explained to Kingdom Housing and Campion Homes the importance of donations at this time to support vulnerable families within their food bank and home starter pack services.
She added: "It is a difficult time for many vulnerable people living within Clackmannanshire and we are working hard to support those most affected by the virus. We are absolutely delighted to receive the cash donation from the Kingdom Housing Association and Campion Homes to support our operational costs - projects that are much needed within the community.
"We are also heading into our busiest time of the year when service users urgently rely on our services during winter months, which is quite often a difficult time for people affected by poverty. Therefore, we welcome this support from Kingdom and Campion at this critical time."
Councillor Craig Holden, spokesperson for environment & housing, commented: "It's great to hear of this generous donation from Kingdom Housing Association and Campion Homes. 2020 has been a very challenging year for so many in Clackmannanshire and this support is especially welcome as we approach the festive period.
"I'm also really pleased to see this support for our communities happening as a result of the partnership work as we make progress on this new development which will bring real benefits by providing accessible homes for older people in Clackmannanshire."
The Primrose Street development is being funded through Scottish Government Allia Grant, Kingdom Housing Association and Clackmannanshire Council.
The development will provide 60 units comprising one and two-bedroom flats and will be aimed at older tenants. It will have mobility scooter charging points, lifts, specially designed garden space to encourage outdoor activities and be designed to compliment dementia sufferer's needs.
The development is due to be completed in Spring 2022.