Kingdom Housing Association launches new learning platform at virtual Staff Conference
Almost 200 staff from across the Kingdom Group gathered online for Kingdom Housing Association's annual Staff Conference.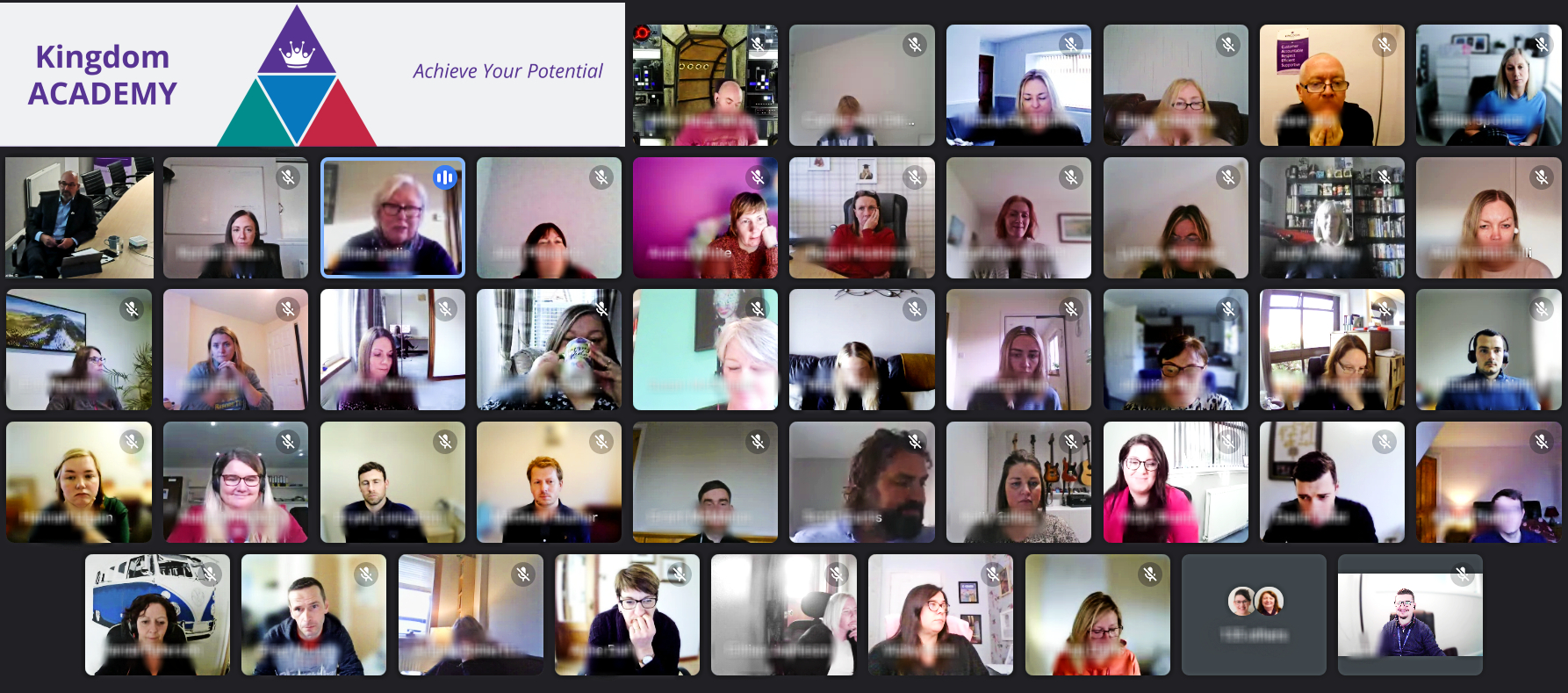 Respecting staff wishes to hold the event remotely for the second year in a row while coronavirus restrictions remain in place, Kingdom's Staff Conference plays an important part in the Association's strategic business planning process and this year was accompanied by the launch of Kingdom's new staff development platform, the Kingdom Academy.
The Kingdom Academy has been designed in-house by Kingdom's HR Team to help staff achieve their career goals, from their first day to their last day and beyond. It brings together all of the Association's learning and development resources into a single point of access that is available to all staff at every stage of their employment journey with Kingdom.
Andrew Latto, Kingdom's HR director, said: "A key part of our ongoing journey to being an Employer of Choice is to ensure that we are properly investing in our people's development. Over the past several years we have built a really good foundation for employee development, performance management and succession planning.
"This has helped us achieve Investors in People and Investors in Young People Gold accreditation and had a significant impact on our culture change programme. The Kingdom Academy builds on that successful foundation and gives us a structure for learning and development at Kingdom that is efficient, effective and aligns with our aspirations, values and organisational objectives."
Bill Banks, Kingdom Group chief executive, added: "The purpose of the Kingdom Academy is to provide a framework and structure that will promote, facilitate, and enable learning and development. Career development and progression is largely a personal choice and the Kingdom Academy will help people to build their capacity and achieve their potential. Whilst the Academy will benefit individual staff members and Kingdom as an organisation, the primary purpose is to deliver improvements to our customers in terms of service delivery, value for money and satisfaction levels."
In addition to the launch of the Kingdom Academy, staff from the Kingdom Group, comprising Kingdom Housing Association, Kingdom Initiatives and Kingdom Support and Care, joined by colleagues from Fairfield Housing Association, enjoyed a full programme including sessions on Achievements and Priorities where members of the Management Team presented and discussed their departmental strategies, and on climate change, which involved discussions to inform Kingdom's Net Carbon Zero strategy.
Attendees also heard brilliant insights from some key women at Kingdom including Maureen Dickson, HR manager, Norah Smith and Susan McDonald, executive directors and Linda Leslie, chair of the KHA board during an informative Women At Work session.
The Employee Recognition Awards were also announced which acknowledged and celebrated the great work done by colleagues across the Group that demonstrate a commitment to the organisational values.