Kingdom Housing Association tenants enjoy summer gathering at Blair Drummond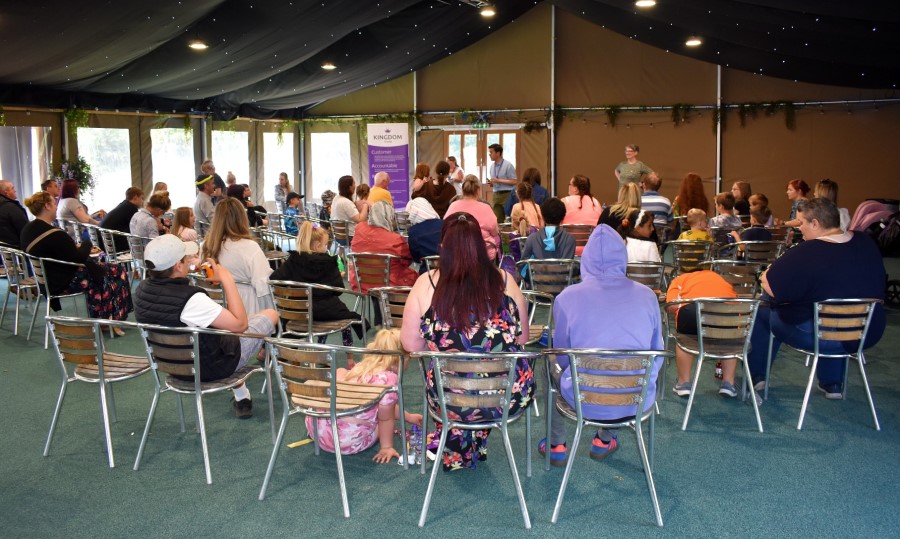 The sun was shining for Kingdom Housing Association's Summer Gathering at Blair Drummond Safari Park on Saturday 16th July.
Families with children eager to play and explore the wildlife in the park made the most of the brilliant weather at the free event for tenants.
The biannual Gathering events are a cornerstone of the Association's tenant participation strategy and allow tenants to come together as a community and learn how they can influence the decisions their landlord makes.
Guests heard about the extensive range of free support and advice services available from Kingdom's expanding Tenancy Support Team, including energy and money advice as well as Kingdom's participatory budgeting scheme "Choices" which gives customers the choice of how to spend money from a dedicated fund to support ideas that can improve their own lives and their communities.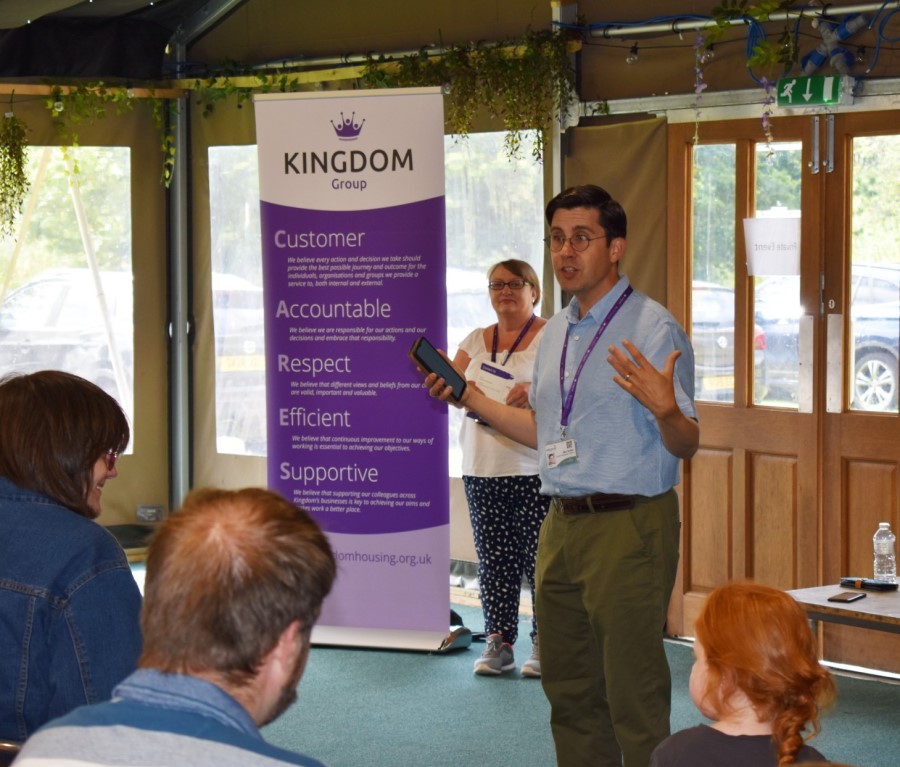 The Summer Gathering was also the perfect place to let guests know about Kingdom's enhanced approach to customer service and customer engagement. More focussed customer groups, the recent launch of the Association's Customer Champions Group, and the initial research being undertaken ahead of the development of Kingdom's Customer Service Standard were all discussed as part of the roadmap to customer service excellence.
Susan McDonald, Kingdom's executive director of operations, hosted a session at the event and said: "We were delighted to host our tenant gathering in person again and it was great to see so many of our customers in attendance. Kingdom has substantially increased the support services for our customers during the pandemic and we will continue to offer these important services to ensure we achieve our mission of providing more than a home for our tenants."
George, a Scrutiny Panel Member from Denbeath attended the event. He added: "When I joined the Scrutiny Panel, I was surprised that a housing association would actively seek feedback from tenants about what they could do better. However, by taking part in events like the Summer Gathering, I soon realised that Kingdom really does care about those living in their homes and takes into account tenants' views when running their services. I would encourage all those who can to get involved and to come along to events like this to not only enjoy a free day out but make a difference too."
Veronica is also a Scrutiny Panel Member and following the event, she commented: "What a lovely opportunity for families to access the Safari Park. Thanks to Kingdom supporting visitors' transport and providing some great prizes to spend in the park, the day was made more accessible. Well done Kingdom Housing!"