Kingdom Housing Association's celebration of success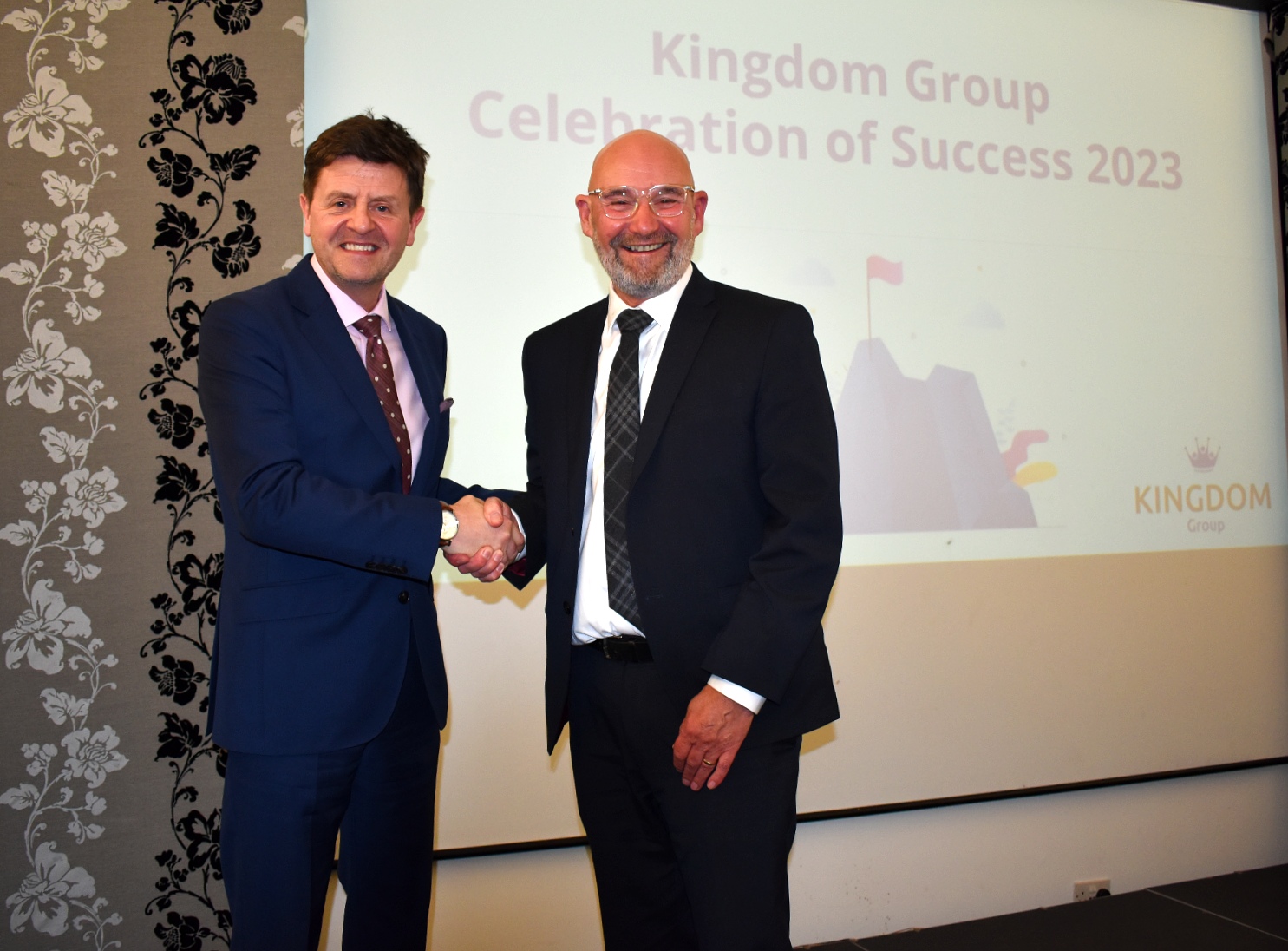 Kingdom Housing Association has celebrated recent successes and launched its 2023 Corporate Plan at a well-attended event held at Carnegie Conference Centre in Dunfermline.
Over 150 staff, board members and special guests were in attendance at the event which also recognized the contributions made by Bill Banks, the Association's outgoing chief executive, over the last three and a half decades.
A packed programme included providing feedback to colleagues six months after Kingdom's annual Staff Conference, an overview of Kingdom's updated Corporate Plan for 2023, the announcement of the winners of Kingdom's Employee Recognition Awards, and an opportunity to look back on the career of Bill Banks, who is taking early retirement after being with Kingdom for almost 36 years.
Reflecting on the event, Bill Banks said: "Our Celebration of Success Event has been, in its own right, an enormous success! It's rare that we have an opportunity to take a step back and consider all that we have achieved and recognise the hugely valuable work being done by colleagues at every level across the whole Kingdom Group. This event gave us an opportunity to do that and I'm pleased that we were able to recognise the hard work and dedication of so many individuals, teams and departments."
Bill added: "I've spent almost 36 years at Kingdom and I can honestly say I have thoroughly enjoyed my time. It has been challenging on occasion but there has always been something new to motivate me. I'm really pleased that Tom Barclay will be taking over from me as Group Chief Executive, he is very supportive and knowledgeable and keen to build on everything Kingdom has achieved to date. With the support from the management team, Boards, and everyone across the Kingdom Group, I am confident this will be achieved.
"I am very proud to have been associated with such a great organisation and to have played my part in the delivery of so much during my time at Kingdom. I've worked with some great people over the years and I look forward to hearing about the many successes that Kingdom will continue to deliver in the future."
Tom Barclay, who becomes only the third group chief executive in Kingdom Housing Association's 44-year history, said: "Events like this showcase the amazing work that is being done throughout the Kingdom Group and demonstrates the very real positive impact that we can have within our communities.
"I am very much looking forward to building on Bill's legacy and to working closely with a top-class Kingdom staff team, Board members and our partners across the region to continue the delivery of our mission to provide More than a Home."