Kingdom Support & Care awarded Investors In People Gold
Kingdom Housing Association's support and care subsidiary is celebrating receiving Gold accreditation status in the Investors in People We Invest In People Award, reflecting the organisation's approach to the recruitment, development and retention of staff at all levels.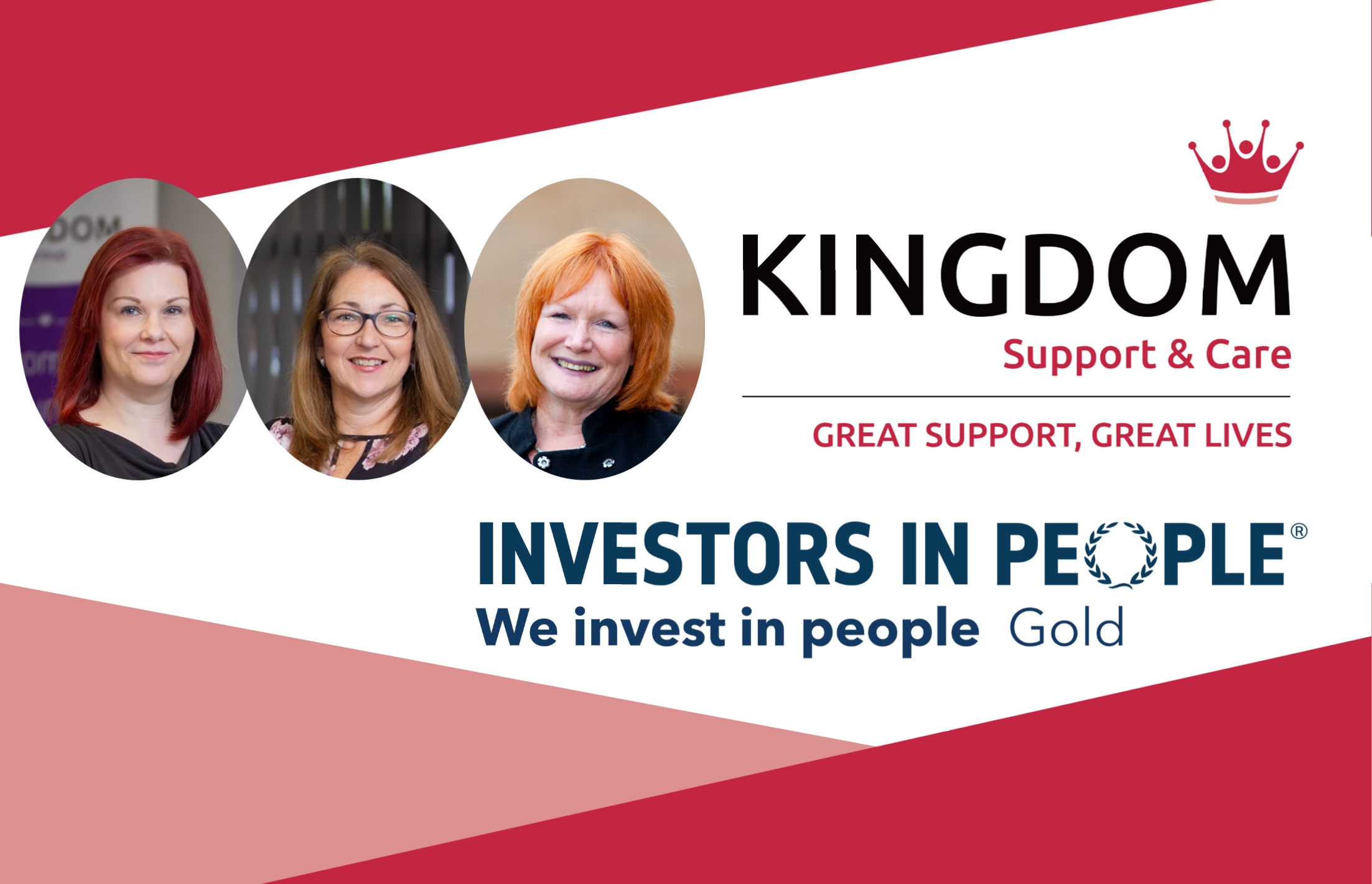 Formed in 2017, Kingdom Support & Care (KSC) has 275 members of staff supporting over 300 people throughout Fife and Falkirk, providing high quality and personalised support and care designed to meet individual needs and desired outcomes.
Kingdom Support & Care's positive approach to staff development together with recognising and rewarding performance is aligned to the organisation's goals of achieving growth and diversity, enhancing the workforce and delivering excellent, high-quality services.
Norah Smith, executive director of KSC, said: "We are delighted to have been awarded Gold IiP in our recent accreditation and it is a testament to the hard work of all staff over the past three years. We have a strong commitment to investing in and developing our staff, who are our greatest resource, and are very pleased that staff engage so positively in the opportunities we create.
"As a result, we not only improve staff skills, motivation and career opportunities, but also enhance the reputation of KSC and importantly improve the quality of services we provide which in turn supports people to have great lives."
Bill Banks, Kingdom Group chief executive, said: "I'm very pleased that Kingdom Support & Care has achieved Gold Investors in People accreditation. One of our strategic objectives within the Group is to be an employer of choice and receiving this Gold Award demonstrates how much we value our people.
"KSC works extremely hard to recruit and develop the best people and support them throughout their career. As KSC continues to expand its work throughout the central belt having engaged and highly motivated members of staff is key to its continued success."
Bonnie Clarke, chief executive of Remarkable, the organisation delivering the Investors in People accreditation, added: "I am delighted to celebrate with Kingdom Support & Care on their Gold level Investors in People award. This is an achievement that is shared across every member of the organisation. Some of the highlights that are worth mentioning are how the Purpose, Vision, Priorities and Strategic Objectives are rooted into every facet of the organisational culture.
"The values are lived, and you can see them come alive in how the team interact and behave towards each other. There are role models across the organisation, that inspire and motivate right from the top down. I am also struck by how many people spoke about the positive clear communications and regular updates that are shared across the business, being described by the team as both motivational and informative. This achievement shows how people are at the heart of the organisation and that operating with care and compassion amazing things can be achieved. This is a well-earned and highly prized award that should be celebrated across the sector. Congratulations to you all."