Kingdom transfer ushers in new era for former Fairfield tenants
Tenants of Perth-based Fairfield Housing Association yesterday completed their transfer to new landlord Kingdom Housing Association.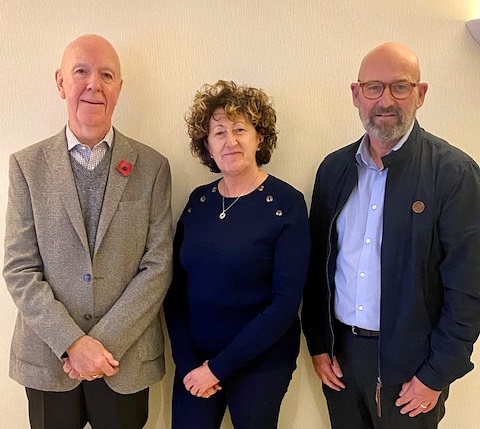 More than 95% of Fairfield tenants who voted in an independent ballot in September supported the transfer to Kingdom.
The transfer to Kingdom marks a new era for more than 600 Fairfield tenants who played a significant role in shaping the priorities of the transfer during a major campaign of tenant engagement.
Linda Leslie, chair of Kingdom Housing Association, said: "I am delighted to welcome former Fairfield tenants to Kingdom Housing Association. The transfer commitments made by Kingdom, shaped by Fairfield tenants, will deliver a major multi-million-pound investment programme in homes and the local environment, affordable rents offering greater value for money, improved and enhanced services and a strong community voice through our new Local Area Committee."
Linda added: "Kingdom has a long successful track record of working with Fairfield dating back to 2005 so we know the area and the people well. Kingdom's mission is to provide More Than A Home and keeping the local Fairfield office as well as the whole staff team will allow us to deliver additional services and benefits to tenants as well as new levels of customer service excellence."
Fairfield had been subject to statutory intervention by the Scottish Housing Regulator since December 2018 after it identified serious weaknesses in governance and financial management and failures to comply with regulatory standards.
Fairfield and Kingdom entered into a shared services agreement in 2020 with the Fife-based Housing Association providing chief executive, governance, financial, payroll and strategic asset management services.
In January 2021, following a joint strategic options appraisal, the Fairfield board agreed to pursue a Transfer of Engagements with Kingdom.
Bob McDougall, chair of Fairfield, said: "Over the last nine months an incredible amount of work has gone into the Transfer of Engagements project with Kingdom Housing Association and I'm delighted that we had a successful ballot outcome and that the transfer is now complete. From the outset, the Fairfield board were determined to find a solution to the challenges that Fairfield was facing as a small independent housing association.
"Thanks to the excellent input and feedback from tenants together with the hard work, dedication and commitment of staff and Board members, I am confident we have secured a bright future for all of our residents."