Kirsty Henderson: The latest building design trends
Prime-site developer Queensberry Properties' design and technical manager, Kirsty Henderson, examines how the continual evolution of architecture provides a fascinating glimpse into how our lives and expectations have changed over time.
Architecture has always played a critical role in both shaping and reflecting the society of the time. On one hand, architects are responsible for advancing property design – incorporating the latest technologies, or drawing inspiration from domestic and foreign influences.
On the other hand, builders and developers must cater to evolving lifestyle trends and fashions. As a result, the architecture of any given era tends to acknowledge both how we lived at that time, and how we wanted to progress going forward.
Opposites attract
Some architectural trends evolve as a direct reaction to a previous ethos. Edwardian properties were studiously asymmetrical as a response to the Victorian obsession with balance. However, other trends emerge as a result of necessity. The swathes of non-standard quarter-villas built in Glasgow and Edinburgh after the war would most likely have been brick-built semi-detached houses if building materials hadn't been in chronically short supply.
By contrast, concrete was readily available, ultimately inspiring the brutalist architecture which is now being torn down across Britain. Yet when brutalism was at its height, Victorian grandeur was widely mocked – covered up by false ceilings and replaced by 'modern' minimalism.
More recently, we've seen dramatic changes in homebuyer aspirations. In the late 20th century, suburban villas were the epitome of middle-class aspirations, with their ribbons of turf and paved driveways.
Yet since the millennium, urban living has enjoyed a renaissance as a new generation of young professionals rediscovers the freedom of a car-free life within walking distance of work and leisure amenities.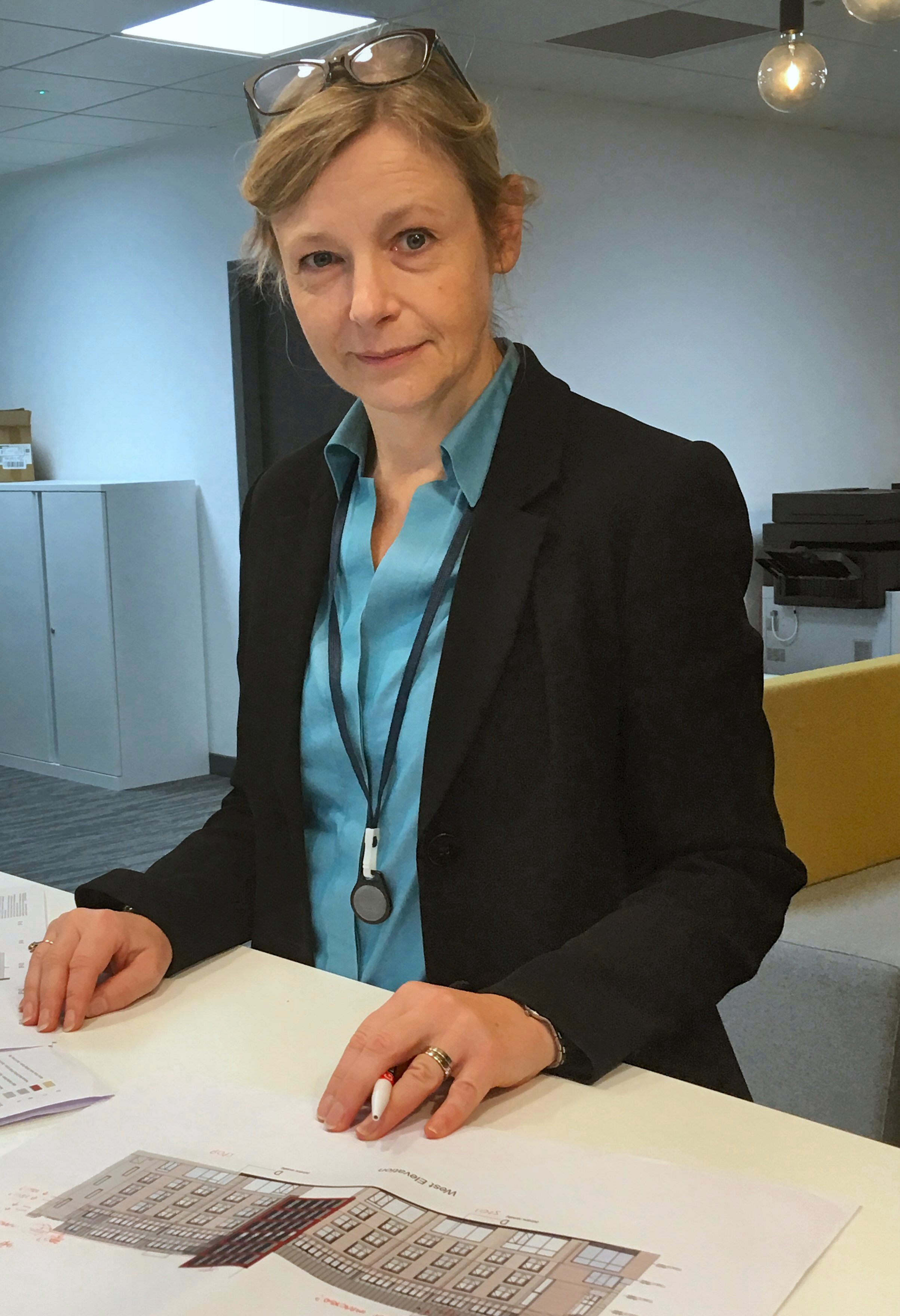 Playing our part
As one of the companies spearheading Scotland's renewed love affair with urban living, Queensberry Properties often has to strike a tricky balancing act. We want to design properties which respect their traditional surroundings, while distinguishing themselves as modern buildings, but we wouldn't be as successful as we are if we ignored the latest lifestyle preferences.
Contemporary homes ought to have open-plan spaces for living, cooking and socialising. Modern buyers increasingly expect plenty of integral storage, extensive glazing in principal apartments and substantial insulation to reduce energy bills.
Indeed, environmental factors are a key driver of building design trends. We're waking up to the impact our love of plastic is having on the world and discovering the true price of climate change. Installing renewable energy sources like photovoltaic roof panels provides a relatively simple way to reduce fossil fuel consumption, as does providing house buyers with smart meters.
And although technologies like district heating systems have been sparsely-used to date, we're sure to see a growth in use as sustainable energy generation continues to rise up the priority agenda for homebuyers.
Staying on trend
Examples of modern building trends recur across Queensberry Properties' developments, even though each building has been designed to complement that specific location. Private balconies figure prominently outside both our forthcoming developments at Bonnington Mill in Edinburgh and Otago Lane in Glasgow's west end.
Contrasting finishes create interesting elevations across the striking villas at Hydro Gardens in Peebles and at Waverley Square in the heart of capital's historic Old Town, while our award-winning Woodcroft development in Edinburgh was designed with the tall portrait windows and beautiful stonework familiar to several Queensberry Properties' developments throughout Scotland.
In future decades, these developments could well be as symbolic of this era as other notable architectural phases from the last two centuries.