Kirsty Wells: Diversity, Disruption and Innovation – what have we learnt in 2020?
"I'm thinking about her and about the generations of women – Black women, Asian, white, Latina, and Native American women throughout our nation's history who have paved the way for this moment tonight." Kamala Harris, 7 November 2020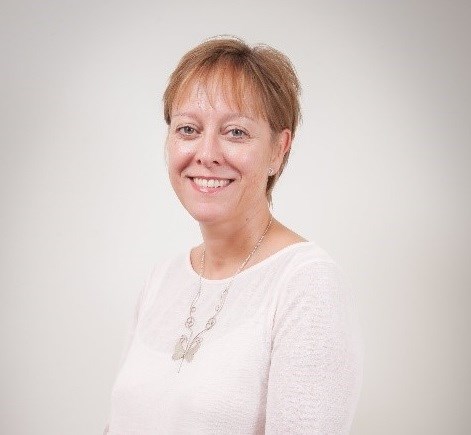 The theme of diversity featured throughout our highly successful Leadership and Culture Disruption and Innovation Event on 3 November. This was accidental rather than intentional on our part, but it now seems hugely appropriate as it was the same day as the American Presidential Election, when the first black Asian-American woman was voted into the role of Vice-President of the United States.
The diversity message that came through loud and clear from our speakers was that it is difficult for organisations to innovate creatively without a diverse leadership team with a range of life experiences and cultural and ethnic backgrounds. Diversity of thought and ideas cannot nourish and grow without the spice of life! What does this mean for the social housing sector in Scotland - a country where 96% of the population identified as white in 2018?
Well, perhaps we have learnt in 2020 that the world is a truly small place. We've travelled less, video-called more and crossed geographical borders in the virtual world. Potentially, the world is your oyster if you want to shake-up your culture and your leadership team - home working online means someone could live in Manchester but be employed in Motherwell. Diverse populations can be found more widely in other European cities and perhaps that is where CEOs and Boards will need to look if they want to expand their talent pool.
Of course, it would be remiss of me not to acknowledge the work of Positive Action in Housing in Scotland over the last 30 years to promote the rights of Scotland's BAME population within communities as well as creating pathways for training and employment in the social housing sector for young BAME people. However, there remains a large number of social landlords in the country lacking diversity in their leadership teams and their governing bodies.
So, we need diverse thoughts to be creative but what else did we learn about being a disruptive and innovative leader? Bruce Walker, CEO and Co-founder of Future-X, discussed the importance of really listening, not just waiting to speak. If we truly listen and become curious about what is being said, then we may change our actions or decisions in a positive way.
We learnt from Simone Hume, Manager NPO, UK Public Sector Amazon Web Services to start by "Working backwards." Teams should think first about who their customer is and how they know what customers need or want. We also learnt that in Amazon "failure and invention are inseparable twins. To invent you have to experiment, and if you know in advance that it's going to work, it's not an experiment."
How disruptive and innovative can we be in our sector when the majority of landlords' income comes from tenants' rents? In a sector that is regulated and managed well? Do we need to be more confident about being disruptive and innovative? Is the answer, that we need to be more open and willing to take our customers and stakeholders on the innovation journey with us? Will working backwards Amazon-style assist us to create and fail more successfully?
Our 3 November Disruption and Innovation Event gave everyone lots to think about. One delegate's positive feedback stated, "a year of learning in a few short hours", a comment we are grateful to have received.
Finishing where I started, with the American Presidential Election, this quote seems applicable with the themes we were discussing with our delegates as well as with the scenes that have gone on in some parts of Washington since 3 November!
"Losers quit when they fail. Winners fail until they succeed." Robert T. Kiyosaki
There are still final places remaining to join us on 2 December for the second of our Disruption and Innovation in the Housing Sector events. Secure your place here or contact monika.gouws@housemark.co.uk to find out more.
Kirsty Wells is head of HouseMark Scotland