Kirsty Wells: Supporting the sector to deliver better performance
HouseMark Scotland has updated its Scottish Social Housing Charter comparison tool to include new data released last week, writes Kirsty Wells.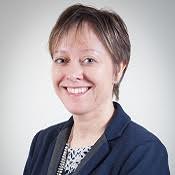 In a recent blog post, Scottish Housing Regulator (SHR) Chief Executive, Michael Cameron, outlined the expectations for landlords getting ready to submit their first annual assurance statements. He focussed on 'assurance at the heart of governance' and placed emphasis on reliable information and independent validation. He also highlighted that this can help boards to 'get the assurance they need that their organisation is well run and so delivers good outcomes for tenants, homeless people and others who use their services.'
To really deliver the best outcomes, an organisation needs to understand what drives performance and act on this information accordingly. Following the release of the Scottish Social Housing Charter data, I have been reflecting on the organisations who are most successful in the application of data and what they have in common:
Commit to data use. How and when will you feedback your results internally and through your governance processes? How and when will you communicate to tenants? How will you use comparisons in your Assurance Statement? By making up-front commitments to using data it is more likely to happen.
See the importance of middle management. Where traditionally interest in data might have been limited to the 'performance people' and senior leadership, gaining buy-in from operational managers can be key to driving real improvements in day-to-day delivery.
Look under the bonnet. One HouseMark member used their data to identify that their repairs and void works costs were high compared to their peers. Using the granular detail available in our online comparison tool, they could identify areas for action from a detailed assessment of staffing, materials and sub-contractor costs. To take things to the next level, with support from HouseMark's consultancy service, they were able to glean further action points (including tightening-up adherence to void standards) from in-depth analysis and geographical mapping of 3 years' worth of Works Order data.
Finally, they know when to stop looking and when to act. There is value in digging deeper into your data or the wider context to look for answers to problems that are identified, but there comes a time when changes need to be made to realise the benefits of this insight.
At HouseMark Scotland we are committed to supporting the sector in meeting the new regulatory requirements for assurance statements and achieving outstanding performance. That's why we've launched our Embedding Excellence programme – an innovative and flexible framework that is designed to help landlords to excel by assessing their current performance against three elements; organisational culture, assurance and governance and customers' voice.
To further support our commitment to high performance, this week we launched an updated version of the Scottish Social Housing Charter interactive comparison tool to include the 2019 Annual Return data published by the Scottish Housing Regulator. Available across the sector, the tool allows users to view social landlords' performance over six years, in order to explore trends and gain valuable insight.
To find out more about HouseMark Scotland membership and the wide range of clubs, events and consultancy projects available, please contact scotland@housemark.co.uk, or call 0131 281 2048.
Kirsty Wells is head of HouseMark Scotland