Labour pledges £6bn retrofitting investment to end fuel poverty in Scotland
The Labour Party has unveiled its plan to retrofit homes to the highest energy efficiency standards possible, create at least 18,500 direct and 16,600 indirect jobs in Scotland and give households a cash boost, while tackling the climate emergency.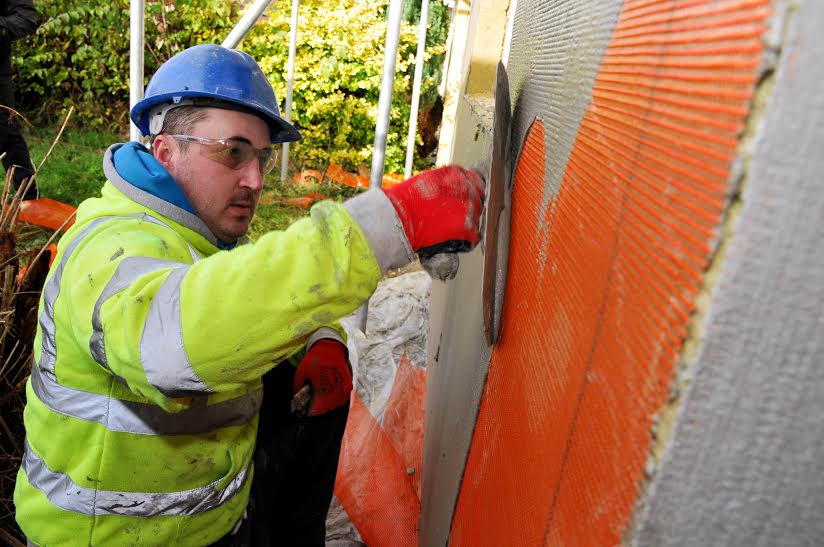 Under plans set out over the weekend, Labour will launch a ten-year mission to upgrade almost all of the UK's 27 million homes to the highest energy efficiency standards feasible, while installing millions of renewable and low carbon heating systems.
This would save each household an average of £400 a year, the party said.
Scottish Labour leader Richard Leonard has challenged First Minister Nicola Sturgeon to commit to rolling this out from the first day of a UK Labour government.
The plan will form a key part of Labour's Green Industrial Revolution – a flagship policy to tackle the climate emergency through creating skilled jobs in green industries. This implements several key recommendations of the 30 by 2030 expert report for radically decarbonising the UK's energy system.
Labour argues that if this policy was replicated in Scotland, following an equivalent £6 billion investment from UK Labour's National Transformation Fund, it could create an estimated 35,000 jobs.
The jobs would result from the installation of energy saving measures such as loft insulation and double glazing, renewable and low carbon technologies in almost all of Scotland's 2.5 million homes, eradicating the vast majority of fuel poverty throughout Scotland.
Households in Scotland would be likely to save more than the UK average of £400 in fuel-bill savings each year, with those living in fuel poverty given priority by such a programme, the party added.
Richard Leonard said: "Too many home heating systems are not fit for purpose. Energy inefficiency is not only hugely damaging to the environment – it is putting unnecessary costs on household budgets. It is a scandal that many of Scotland's most vulnerable families are faced with the choice of heating or eating.
"Labour's proposal to retrofit homes would be a major step towards addressing the climate emergency. It could create 35,000 new jobs in Scotland and save households an average of £400 a year."
In Scotland, the buildings sector made up nearly a quarter of Scotland's emissions in 2016. Residential buildings made up the bulk of this at 73%.
Mr Leonard added: "Nicola Sturgeon has rightly declared a climate emergency in Scotland. It is clear that we cannot reach her target of net zero emissions by 2045 unless decisive action is taken to make our homes fuel efficient. So today I am challenging her to commit to setting this retrofitting programme in train from the first day a UK Labour government takes office."