Landlords 'should not evict tenants' facing financial hardship due to coronavirus, says housing minister
The Scottish Government is "actively considering" measures to prevent tenants from being evicted because of financial hardship as a result of the coronavirus pandemic, housing minister Kevin Stewart has confirmed.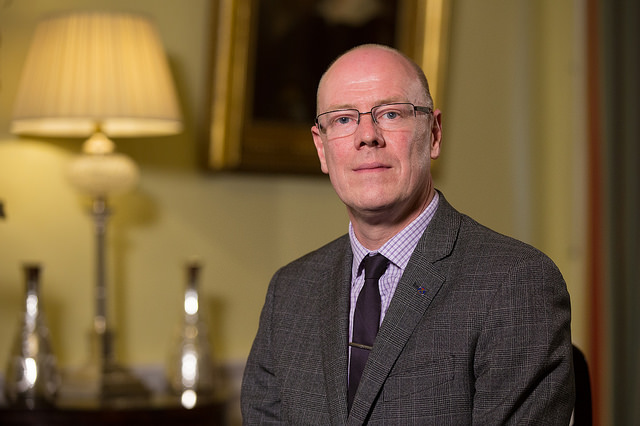 Responding to a petition calling for protections for renters by tenants' union Living Rent, Mr Stewart said no landlord should carry out such evictions.
The campaign from Living Rent asks for a pause to be put in place on "any and all evictions in both the private and social rented sector" during the coronavirus pandemic.
It also asks for renters affected by coronavirus to be granted a "rent holiday" and collections paused, including for those unable to work or who need to self-isolate.
In a statement on its website, the union said: "We want to see that this crisis does not make life harder for those that are already suffering under austerity, universal-credit reforms and skyrocketing rent.
"While bankers, landlords and mortgaged homeowners are being supported, the silence of the government regarding tenants and their needs is shocking."
The government has now shown some support for this position, asking landlords to halt such evictions.
Housing minister Kevin Stewart said: "No landlord should evict a tenant because they have suffered financial hardship due to coronavirus and we are actively considering how best this can be addressed.
"This is part of our urgent consideration on what wider measures can be put in place to support people against the economic impacts of coronavirus and further announcements will be made.
"People affected by coronavirus who are concerned about paying their rent can claim Universal Credit from the Department for Work and Pensions which includes support for housing costs, if eligible. The UK Government has introduced some temporary changes to make this easier."