LHA freeze will 'substantially increase' risk of homelessness, housing minister warns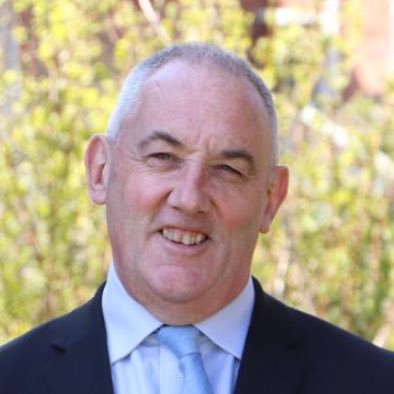 Housing minister Paul McLennan has called on the UK Government to increase in local housing allowance rates (LHA) to avoid a surge in homelessness.
Used to calculate Universal Credit payments for private tenants, LHA has been frozen in cash terms since 2020 and the freeze is due to continue into 2024.
Last year the Scottish Government handed £84.1 million to local authorities to support people with housing costs.
The minister has written to the Department for Work and Pensions to warn that any freeze on housing support "substantially increases" the risk of homelessness.
Mr Mclennan said: "Three successive years of freezing allowance rates is making the private rented sector simply unaffordable for many households.
"While we have taken action within our powers to put a cap on in-tenancy rises, new rents continue to rise in many areas.
"This means private rented housing becomes increasingly less accessible to low-income households, and substantially increases their risk of homelessness.
"It is unacceptable that the UK Government's welfare system is not able to support people.
"Freezing these rates works against the efforts of our Government to tackle poverty and homelessness."
The minister said the issue also meant displaced people from Ukraine struggled to find private tenancies.
Mr McLennan added: "I have urged the Work and Pensions Secretary Mel Stride to end the rate freeze.
"If we did not have to spend so much mitigating the impact of UK Government welfare reforms, we could invest further in anti-poverty actions."
A UK Government spokesperson said: "We're helping ease the pressure of rising rents by maintaining 2020's £1 billion boost to Local Housing Allowance rates, providing more than a million people with an extra £600 a year on average.
"This is on top of significant cost-of-living support which is providing households across the UK with around £3,300 this year. The UK government is also giving an extra £82m to help people in Scotland with essential costs"