Link Group steps up sustainability commitment in its 60th year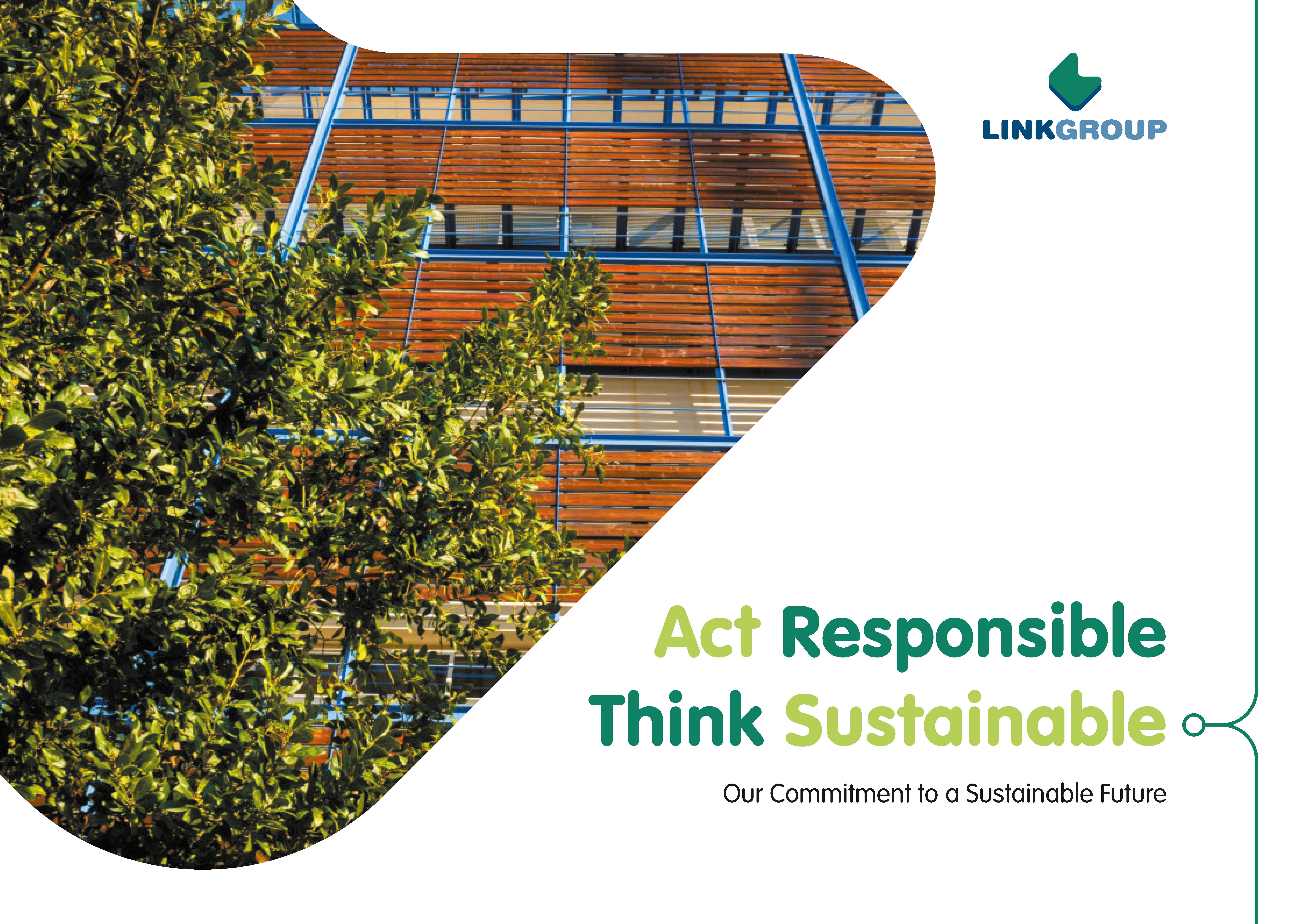 Link Group has outlined its commitment to a sustainable future by launching its sustainability strategy this week.
Link, which turned 60th at the start of April, sets its strategy for​not only decarbonising the business but developing sustainable communities in the "Act Responsible Think Sustainable" document.
Graeme Bruce, Link Group head of sustainability, said: "We are delighted to launch our Sustainability Strategy as we enter our 60th year, marking another significant step on Link's sustainability journey.
"The document sets out Link's approach to becoming a leader in the development of sustainable communities and how we will work smarter through the consideration of social, economic, and environmental goals in all aspects of decision making, partnership development and delivery."
The strategy connects to Link's three organisational arms: laying sustainability at the foundation of the business through its Corporate Wellbeing strategy; supporting sustainable and resilient communities with its Communities strategy; and positioning its Building Success strategy to deliver the critical role of an environmentally sustainable business as the organisation moves towards Net Zero goals.
Earlier this month, Link launched C~urb – its new sustainably focused property development, maintenance and management company.
Colin Culross, Link Group commercial director and C~urb managing director, added: "Our ambitions for C~urb are significant and underpinned by a desire to be recognised as a sustainable business, both in what we do and how we do it. Embedding sustainable working practices across the organisation is something both Link and C~urb are committed to as we make the journey to net zero.
"We aim to develop new homes which are market leading in delivering a significant carbon reduction achieving net zero. C~urb will also drive renewable heating, alongside delivering fabric improvements to achieve net zero in our tenant's homes, through our property maintenance activities, as we work towards ultimately being Scotland's most sustainable maintenance contractor.
"We'll also refine our working practices to ensure our property management services are delivered dynamically; delivering a high quality, customer focused experience maximising digital technology to reduce our carbon footprint.
"Although C~urb is Link's newest subsidiary, its origins come from 60 years of delivering sector leading success, and a key element of the success story we intend to tell in years to come will be creating sustainable communities."
Link has also been a sector lead in working with funders to secure ESG aligned loans, which monitor the organisation's working practices to ensure they are sustainable.