Lintel Trust transfers from Link Group to Scottish Procurement Alliance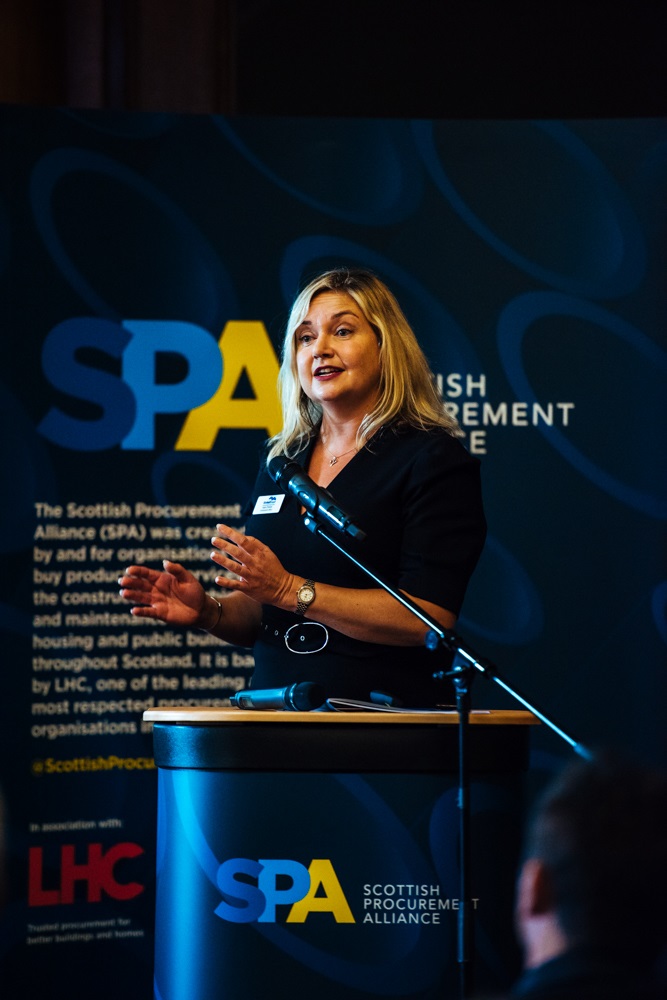 Scotland's housing association charity Lintel Trust and the Scottish Procurement Alliance (SPA) have officially joined forces following a successful four-year partnership.
Lintel Trust - which has operated for more than 40 years, mainly to deliver vital projects in Scotland's social housing sector - is to be transferred from Link Group into the LHC Group, of which SPA is a part.
Kate Christie, senior business development officer at Lintel Trust, said: "We have provided grant funding for community projects across Scotland for over 40 years and our partnership with SPA will enable us to continue to support the housing sector in new and innovative ways as we all adapt to new ways of working.
"Without the support of Link, this partnership would not have been possible.
"Lintel Trust has benefitted greatly from the expertise of the entire Link community investment team, with Peter Rae, Community Investment Manager, going the extra mile to provide guidance and support.
"This is an exciting next step for Lintel, and I am looking forward to building on our existing positive relationship to provide more support and investment in Scotland's social housing sector.
"Together we plan to make a big difference across the housing landscape."
SPA director Clive Feeney said the Fund is dedicated to improving and promoting social value in communities throughout the country.
He said: "This is a major coupe for SPA, in that we can now dramatically increase our social value impact with our partners and their communities throughout Scotland.
"The inclusion of Lintel Trust into the LHC group provides a strong base for our collective ambitions to drive our social value impact throughout the UK, whilst allowing Lintel to continue its valuable work across Scotland.
"The partnership represents a unique opportunity to contribute in a significant way to the lives of those most in need."
The fund has distributed £475,000 across 51 community projects and achieved £373,502 match funding to date.
Sara Jackson, head of business services at SFHA, said: "We look forward to continue working with Lintel Trust at its new home.
"Lintel has been a valued partner in Scotland's housing sector for over 40 years and helped to deliver many fantastic community benefits.
"We are excited to see what this new partnership will bring for the housing association charity."
Wendy Farmer, chair of Lintel Trust Board of Trustees, added: "Joining SPA marks the start of a new era for Lintel Trust. As Trustees we are all really excited about this new phase in our 41-year history and we look forward to the opportunity to make an even greater difference to the wide range of community projects we support throughout Scotland."
Lintel Trust (previously Scottish Housing Associations Charitable Trust) has been an unendowed charitable trust, working with voluntary organisations and Scottish communities, since 1979.
The Trust's current board have agreed to remain in post to support the transfer and its integration into the LHC group.