Mactaggart & Mickel and Barratt maintain 'five star' performance as Persimmon struggles
An annual industry survey has once again placed Persimmon among the UK's worst major housebuilders, but there was better news for Barratt Scotland, Mactaggart & Mickel and Miller Homes.
The nationwide survey from by the Home Builders Federation (HBF) awarded Persimmon just three stars out of five for customer satisfaction.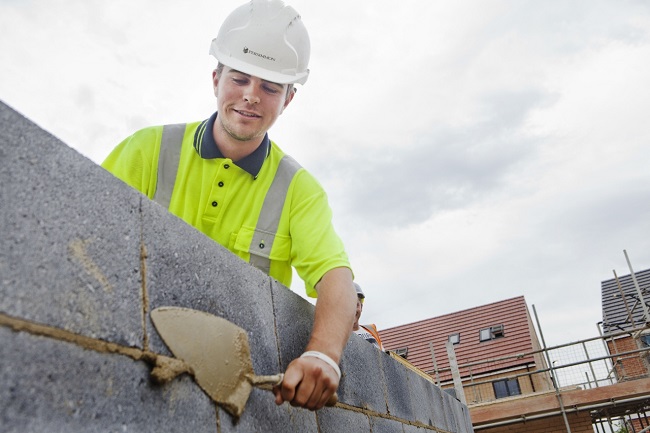 The result of the survey comes as the housebuilder is trying to improve its reputation after it announced the departure of its chief executive Jeff Fairburn in November amid a long-running controversy over his £75 million bonus package.
Last week Persimmon unveiled it is to become the first major UK housebuilder to offer a retention policy to protect homebuyers from repair problems.
A spokesperson for Persimmon said: "The survey covers the 12 months from October 2017 to September 2018 which is before we introduced the vast majority of improvements and investments that we have made in our customer care team, operations and technology.
"Our HBF star rating score was 79% for 2018, just below a four star rating which is achieved at 80 per cent.
"Last week we announced the introduction of a contracted retention to give homebuyers far greater control at the completion of the purchase.
"We are confident that the initiatives that we have introduced over the last few months are beginning to take effect, and are pleased with the early signs."
Meanwhile Barratt has become the only major housebuilder in Scotland to be awarded a maximum five stars in the survey for 10 consecutive years.
For Barratt to be rated as 5-star means that more than 90% of its customers say they would recommend the homes to a friend.
Speaking of the award, Douglas McLeod, regional managing director for Barratt Developments in Scotland, said: "Being able to say that, for 10 years running, 90% of our customers would recommend us to friends and family is an incredible achievement, and one we are immensely proud of.
"We take this award and everything it stands for extremely seriously, which is why we put so much energy into building high quality homes and nurturing trusted relationships with our customers at all of our developments across the country.
"I'd like to thank the team across Scotland, as well as all of our customers over the past 10 years for helping us to achieve this goal. But we won't be resting on our laurels – our aim is to continue to satisfy our customers for years to come."
To mark the award of being a 5 star builder ten years in a row, Barratt and homelessness charity St Mungo's are announcing a major new £500,000 three year partnership to improve the lives of people experiencing homelessness. As the country's biggest housebuilder Barratt is committed to creating a positive legacy working with charities and good causes throughout the UK.
Family housebuilder Mactaggart & Mickel has itself earned the prestigious 5-star rating for a seventh consecutive year.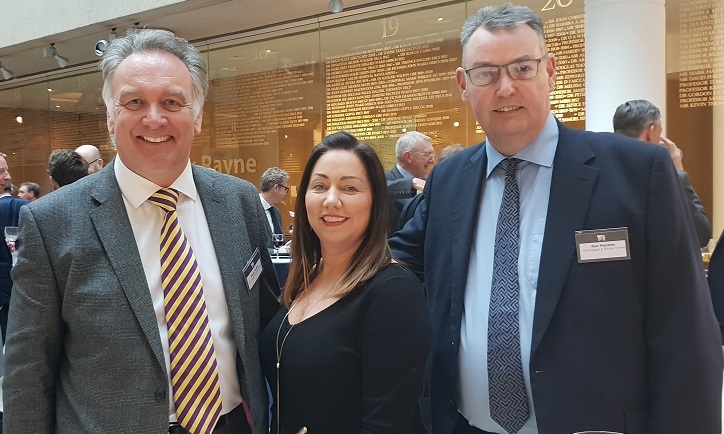 Joanne Casey, director at Mactaggart & Mickel, said: "To achieve a five star rating is excellent, but to retain this highest level of recognition for seven years in a row is absolutely tremendous. Among the numerous awards we receive, this accolade holds a special place in our hearts, as it reflects what our customers think about their entire house buying experience – before, during and after the purchase.
"It takes exceptional skills and commitment from colleagues across the business to achieve such a remarkable score. We never rest on our laurels and will continue to explore further ways in which to improve our customer service as we extend our housebuilding into England."
Miller Homes has achieved five stars in seven of the last eight years, retaining the accolade for 2019.
Chris Endsor, chief executive of Miller Homes, said: "We understand that buying a new home is a significant financial and emotional commitment which is why we put our customers at the heart of everything we do.
"Our teams work incredibly hard to deliver on our promise to provide our customers with the best possible experience and receiving this recognition is testament to their commitment of achieving that day in and day out."
Stewart Baseley, executive chairman of the Home Builders Federation, said: "Getting a positive endorsement from the people who buy and live in the homes they build has to be the number one priority for a successful home builder. A five-star rating demonstrates quite clearly that the processes and culture put in place to achieve this are being implemented effectively across the business. Delivering such high levels of customer satisfaction should provide customers with real confidence in the company and the homes that they build."