Mactaggart & Mickel sells Scottish housebuilding business and timber frame factory to Springfield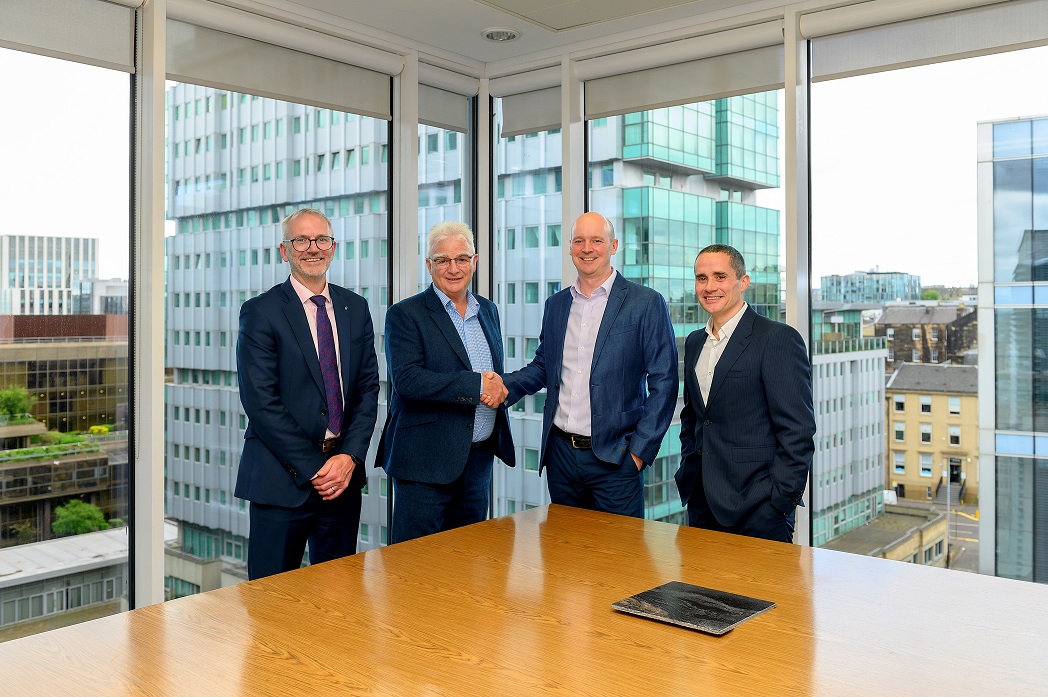 Springfield Properties has today confirmed a deal to acquire the Scottish housebuilding business of Mactaggart & Mickel Group Ltd.
Delivering housing for almost 100 years, family-owned Mactaggart & Mickel's housebuilding division includes six live development sites and 11 future private and affordable sites across the central belt. Under this agreement, Springfield Properties will deliver homes on these sites under Mactaggart & Mickel's brand over the next three years.
Springfield Properties has also acquired Mactaggart & Mickel's Timber Systems operation and the companies have entered a strategic alliance that gives Springfield opportunities for future acquisitions of sites from Mactaggart & Mickel's strategic land portfolio across Scotland. These moves support the delivery ambitions for both companies, it said.
Mactaggart & Mickel's Scottish homebuilding business will continue to operate within the Springfield Group under its own brand, led by its existing directors Peter Shepherd, Marion Forbes and Joanne Casey. All employees working on Mactaggart & Mickel's development sites, and the Timber Systems business retain their jobs under the agreement.
The announcement also marks a change for Mactaggart & Mickel's leadership. Ed Monaghan is to retire in October as group CEO after working for the company for more than 40 years, including more than 15 as chief executive. Paul McAninch, who has been Mactaggart & Mickel's group finance director for more than seven years, will lead the group as its new CEO.
Paul McAninch said: "This agreement enables us to focus on our future investment strategy, which has served the group well in recent years. We are actively looking to expand into new projects and increase our presence and development activity across the UK.
"This will also enable us to enhance our private rented sector portfolio, expand our strategic land ambitions and provide a platform for future joint venture interests. This stands us in good stead as we head into our second century in business."
He added: "Since we were established in 1925, Mactaggart & Mickel has adapted as circumstances around us have changed.
"This supports Scotland's housebuilding supply chain, which has been tested during the last two years and provides a strong platform for the group's future as it looks to its one-hundredth year in business.
"Mactaggart & Mickel has a strong history and is well known and respected in Scotland. Its tradition of delivering excellence continues through this agreement. We would like to thank our employees for their dedication over the years and we look forward to working with them through this new partnership."
Separately, Mactaggart & Mickel's Investments; Strategic Land; Commercial Property; Private Rental Sector (Lettings); and Contracts divisions will remain under Mactaggart & Mickel Group control. Following the agreement, Mactaggart & Mickel will continue to grow its strategic land business, which includes around 2,300 acres of sites and a growing portfolio of around 3,600 acres in England, and its portfolio of private rented homes.
Both divisions are part of a family-owned group of companies with assets valued at £150 million.
Established in Moray and housebuilding since the 1990s, Springfield Properties now delivers private, affordable homes and PRS housing and creating new sustainable communities right across the country.
Springfield said Mactaggart & Mickel's land bank is in "highly desirable locations" within the central belt of Scotland, expanding the group's footprint in areas with a higher price point.
The payment of the deferred cash consideration is subject to an annual minimum payment of £7.7m from the second year following completion. Each annual minimum payment will be reduced by any excess deferred consideration paid by Springfield over the annual minimum payment in the prior year. The group has the option to defer any year's minimum payment by 12 months.
The consideration for the acquisition will initially be satisfied from Springfield's existing cash and debt facilities and the deferred consideration will be paid proportionally as homes are completed. It will also partly utilise the Group's existing uncommitted land purchase budget for the next five years.
The acquisition is expected to be earnings enhancing in the current year to 31 May 2023. For the year to 31 May 2022, Springfield expects to report results in line with market expectations, with good revenue growth and a better-than-expected reduction in net debt to c. £39.0m at year end (30 November 2021: £43.0m). Further details will be provided in the group's full year results announcement, which is expected to be published in September 2022.
Innes Smith, chief executive officer of Springfield Properties, said: "Built up over 100 years in housebuilding, Mactaggart & Mickel has an outstanding reputation for building high-quality, premium homes backed up by their consistently outstanding levels of customer satisfaction and recognition received through numerous industry awards.
"The acquisition of Mactaggart & Mickel's housebuilding business brings with it that strong reputation along with great people and brilliant sites in fantastic locations, this includes the impressive Sandringham Gate development in Newton Mearns.
"The addition of a timber frame facility in the Central Belt, alongside our existing facility in Elgin, secures Springfield's supply of timber kits, providing further capacity for growth while reducing our carbon footprint by enabling local manufacture of all kits.
"Our thanks go to our funding partner the Bank of Scotland for supporting this growth opportunity.
"We look forward to welcoming our new colleagues to the group and to working together to continue delivering high-quality homes across Scotland."