Malcolm Combe: Landlord and tenant law in a time of crisis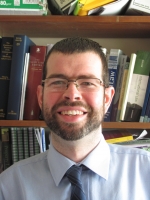 Property law can seem boring and unimportant to some people at times. In the face of a crisis, property law often seems decidedly unimportant. People need to live somewhere, though, and opportunistic and/or thoughtless landlords might use a situation of crisis (or be completely or wilfully oblivious to a crisis) such that tenants find themselves in a sticky situation.
Rent control in the UK private rented sector was born of crisis. The Increase of Rent and Mortgage Interest (War Restrictions) Act 1915 stopped profiteering landlords from raising rents at pressure points of housing supply (perhaps in urban areas around munitions works) after it dawned on the British Empire that the Great War would not be over by Christmas. That legislation also removed a standard reason/excuse for rack renting by restricting any increase to the interest landlords may have been charged by secured lenders (i.e. landlords with mortgages might have argued they were simply passing costs on if there was no mirror action to stop mortgage lenders being greedy).
What was initially a war measure become a less temporary measure as a result of a statute passed in 1919. Detail about this and other rent control measures in the UK can be found in this House of Commons Library briefing paper, and a more detailed Scottish slant from Peter Robson can be found in his Residential Tenancies book (the most recent edition of which was jointly updated with the author of this blog post).
In December 2019, an outbreak of a new coronavirus - COVID-19 - began in Wuhan, China. It is now officially a global pandemic. The repercussions of this have been huge. Places like China, Iran and Italy have been much affected by the new strain of virus. To try to introduce some gallows humour into this, it led to the postponement of a football match between Elgin and Brechin. It has also rippled into UK housing matters, basically as a result of the necessary "social distancing" measures to arrest the pandemic causing income streams to be affected, with knock-on effects for tenants and those with mortgage debt.
On Thursday 19 March, Patrick Harvie MSP (leader of the Scottish Green Party) asked a question of the First Minister, Nicola Sturgeon, at the Scottish Parliament in the hope that there might be a complete ban on evictions – that is to say, ejecting from possession – of private sector tenants on any basis. To briefly explain, in Scotland you cannot remove a recognised residential tenant from their home without an order from a tribunal for possession, and there are a finite number of reasons, or grounds, where the tribunal may and in some cases must grant an order for possession. (Some occupiers might not be protected by these rules, such as lodgers who live with a resident landlord, or workers in tied-accommodation, the latter being all too apparent in the recent and stark example of workers losing their jobs and homes at a hotel in Coylumbridge.)
The most common reason for a landlord seeking possession from a tenant is non-payment of rent, even in non-pandemic times. To put it mildly, a pandemic that affects the income of those who are less likely to be established on the housing ladder is more likely to reinforce than change the status of rent arrears as the most common ground for eviction.
The main residential letting vehicle in Scots law - the private residential tenancy - allows for eviction where the tenant "has been in rent arrears for three or more consecutive months". Other eviction grounds also exist, such as the landlord needing the property as her own home, antisocial or criminal behaviour by the tenant, or the tenant not occupying the property. For the private residential tenancy, these grounds can be found in Schedule 3 of the Private Housing (Tenancies) (Scotland) Act 2016. Tenancies entered into before 1 December 2017 have slightly different regimes, depending on the exact nature of the tenancy; owing to the different regimes that have existed over the years and the fact that no new regime automatically changed existing tenancies, it is still possible to meet multiple tenancy forms.
Notably, the relationship of landlord and tenant under any short assured tenancies that still exist essentially comes to an end at the expiry of a pre-determined period unless the landlord and tenant both wish to extend, whereas the PRT operates on an open-ended basis (i.e. "no fault eviction" has been mitigated against); for as long as a tenant is suitably well-behaved and wishes to stay in the property and the landlord's circumstances do not change such that a sale of the property or reclamation of possession is genuinely needed, the tenant can stay put.
This ability to stay in the home is known as security of tenure. Short assured tenancies were the most common form of private let before the new private residential tenancy came into being. Despite it not being competent to grant new SATs since late 2017, some still exist and the stability of those tenants in present circumstances is worthy of attention. This focus of this blog post, however, is on specific eviction grounds that might bring any residential let to an end at any given time.
To Patrick Harvie's request to suspend all eviction grounds, The First Minister responded as follows (quoted in the Official Report):
Aileen Campbell [Cabinet Secretary for Communities & Local Government] set out actions yesterday, but those are not necessarily the end of the road. We continue to look at what more we can do. To put it in context—it is not my intention to be political, or to criticise the United Kingdom Government, I only want to give context to what I am saying—the Prime Minister set out emergency legislation so that landlords will not be able to start proceedings to evict tenants for at least a three month period. We do not need to do that in Scotland, because that is what our current law says. That is why Aileen Campbell set out that we will extend the existing provision to six months.
In any event, as housing tribunals are not sitting right now, no proceedings will be taken forward. However, I repeat that nobody should face eviction because of the crisis that we are living through. What I have just described applies to landlords in the private rented sector. For completeness, I say that the Government will take action if we find that any social landlord is contemplating raising eviction proceedings against anybody in these circumstances. My constituency experience is that we have outstanding social landlords and I would not expect any of them to do that.
I will come back to the point about housing tribunals not sitting in a moment. I will also skim over the point about social landlords: social housing is an important sector, but it seems a safe but sweeping generalisation to note that registered social landlords, regulated as they are by the Scottish Housing Regulator, are less likely to be in need of intervention than private landlords. (Private landlords are subject to registration and must be fit and proper people, but the level of scrutiny is comparatively less than the social sector.) The First Minister's statement at Holyrood joins an open letter to landlords and letting agents from Kevin Stewart, the Scottish Minister for Local Government & Housing, asking landlords to be flexible with tenants in these difficult times and also flagging the planned legislative change regarding the rent arrears ground. Incidentally, Stewart also wrote to registered social landlords and local authorities, with that letter available here.
The three month extension to the rent arrears ground is difficult to argue against as we face up to a real crisis and the fear of it leads to income streams drying up. Whether it needs to be revisited in the coming months owing to the actual impact of COVID-19 is beyond the ken of this amateur epidemiologist. It seems right that this is watched closely though, and potentially revisited, when we have a better idea of how the current public health crisis develops.
Could the Scottish Government have gone further now? Naturally, the Scottish Green Party was angling for a complete suspension. The campaign group Living Rent is doing likewise.
I have some sympathy with those views. That being said, there are some points to note that rub against such a broad brush approach.
First, a blanket suspension of eviction grounds would stop a landlord having a ground for recovering a property from a tenant who is not occupying the let property as her home (ground 10). The rationale to protect such a tenant as a result of the current crisis would potentially be perverse.
That is but one ground though. Maybe an appropriate balance will require consideration of the other grounds, or perhaps closer consideration of what happens in the event of a "wrongful termination"; basically where a landlord engages in a sham to unlock eviction, such as by pretending she plans to sell the let property.
All this being said, this academic blog post might be thought of as thoroughly academic – in the other sense of the word – at the moment. It is academic because the Housing and Property Chamber of the First-tier Tribunal for Scotland is not going to be sitting until 28 May 2020. There are no hearings and no case management discussions: social distancing to avert a pandemic is incompatible with them. Whilst the effects of some proceedings are still percolating through the system (per this further update), things are very much grinding to a halt. Without an order from the tribunal, possession cannot legally be recovered from a tenant.
The current suspension of a tribunal would not stop legal situations developing and eventually coming before the tribunal when it sits again, so allow me retract my statement that this might be thought of as academic. This also means it remains appropriate to keep a weather eye on the eviction grounds and a lookout for any sharp practice.
To conclude though, all of this discussion about landlord and tenant law may seem highly unimportant indeed if even some of the more optimistic models regarding the effect of COVID-19 on the UK come to pass. Without meaning to sound glib, I can but hope that we manage to overcome the wider trials that face society, then we can worry about the trials and tribulations of the private rented sector as and when the tribunal system reinvigorates itself.
This article first appeared on the Strathclyde Law Blog
Read all of our articles relating to COVID-19 here.