Mark Rowley appointed new leader of Scottish Borders Council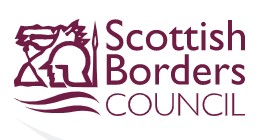 Councillor Mark Rowley has been appointed as leader of Scottish Borders Council.
Councillor Rowley, who has represented the Mid-Berwickshire Ward for the Scottish Conservatives since May 2017, replaces Councillor Shona Haslam who announced she was stepping down as Leader earlier this month.
He said: "Being elected to represent my constituents in Berwickshire was an exceptional privilege and I've relished that role immensely. Leadership of the council presents new challenges and at a time when the council faces intense pressures as we recover from the impacts of Covid.
"There are huge opportunities for our region too, so I'll continue to work hard to maximise those benefits for our residents right across the whole of the Scottish Borders.
"Councillor Shona Haslam led one of the most vibrant and diverse Administrations that SBC has seen. All that talent remains with us and will continue to work to improve lives and ensure our exceptional region thrives as an exciting and flourishing region."
Councillor Rowley's appointment was approved by elected members at the full meeting of the council yesterday.
Councillor Rowley is the executive member for Economic Regeneration and Finance and it is anticipated that proposals for the adjustment of portfolio responsibilities and representation on external bodies will be put forward to the next full meeting of the council on 16 December.
Councillor David Parker, convener of SBC, added: "I would like to congratulate Councillor Rowley on his appointment as Leader. He is well respected across the Chamber and has contributed greatly to the council, especially in his role as Executive Member for Economic Regeneration and Finance.
"Representing the council alongside Councillor Haslam on the likes of the Borderlands Partnership, the Regional Economic Partnership and the Convention of the South of Scotland, Councillor Rowley's appointment as Leader provides significant continuity going forward to the next Local Government Elections in May 2022."