McGill eyes Aberdeen office after new housing association deals
Dundee building services company McGill has unveiled plans to open an Aberdeen depot and made an appointment to its board of directors.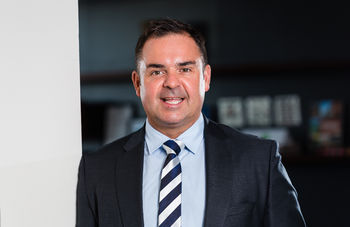 McGill won deals for smoke detector contracts with Aberdeen-based Langstane and Castlehill housing associations worth £1.6m and also has a contract to refurbish 100 bathroom and kitchens for Langstane worth around £100,000.
In August the company announced it had opened a Glasgow office and it plans to open a Granite City depot this year.
Chief executive Graeme Carling said: "Recruitment has started already in there for at least six staff and our more senior team will spend time to establish Aberdeen.
"We are looking to set up our base as soon as possible, before the end of the year. We don't need a big site but we need a presence."
Almost 380 jobs were lost when McGill collapsed at the start of the year. Catalus Energy Investments then acquired the business as well as its order book, the majority of the company's construction equipment, intellectual property and the right to use the company name and trademarks.
Catalus subsequently changed its name to McGill Scotland Ltd (MSL).
Mr Carling said major contract wins across Scotland means he thinks the resurrected company, which has just over 50 staff, will have sales in excess of £10m next year.
He said: "We've been hiring as we've won work. A lot of people who used to work for the old McGill have been hired but we've been careful in our recruitment.
"We've recently won a contract with Fife Council for renewing warden systems which is about nine months of work worth about £500,000.
"Glasgow has been going really well – we're doing a £2.6m project for Govanhill Housing Association and we're in the running for the next phase of that work which would be the same again in terms of value. Edinburgh is a huge opportunity.
"From a standing start we've been successful at winning work all over Scotland and we are already looking to do £10m next year."
He added: "We are now a lot clearer on the customers we are wanting to go for – local authorities and governments on framework agreements and we are looking to give an all trades services to these customers."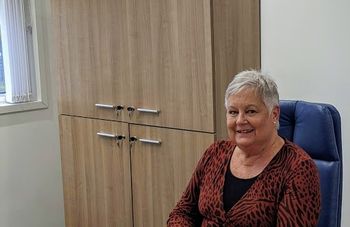 Meanwhile, McGill has strengthened its board of directors with the promotion of current HR manager Silvie Gowans to the position of HR director.
Silvie, an experienced HR professional originally joined McGill as HR manager in 2006 after working for some of the biggest firms within the engineering, legal and construction sectors in Dundee.
After Graeme Carling acquired McGill in March, Silvie was one of the first to be recruited back into the business, and Silvie's knowledge of the company and HR expertise have helped the company re-build quickly and recruit some of the best in the industry into the new company.
Mr Carling said: "I'm delighted to welcome Silvie to our board of directors and have no doubt that her experience and commitment to this company will help continue our growth, which will ramp up significantly over the coming months as a number of acquisitions look set to complete.
"Silvie has been instrumental in building the business since we acquired it and we are lucky to have her join the board where she can influence the direction of McGill moving forwards."
McGill chairman, Syd Fudge OBE, added: "Silvie has impressed since day one and it is with pleasure that we offered her a position on the Board. From my 40+ years' experience in senior positions in various companies, a solid and diverse Board is essential to long-term success, and I have no doubt that Silvie's appointment enhances our top team."
Silvie said: "Having worked with McGill for almost 13 years it is an honour to be asked by Syd and Graeme to join the board of directors. I am thankful for the opportunity and looking forward to supporting the staff and rest of the board to continue our growth and success."