Meadowbank residential and student accommodation plans unveiled
Artisan Real Estate UK and Unite Students have progressed plans for a mixed development of housing and student accommodation in the Meadowbank area of Edinburgh.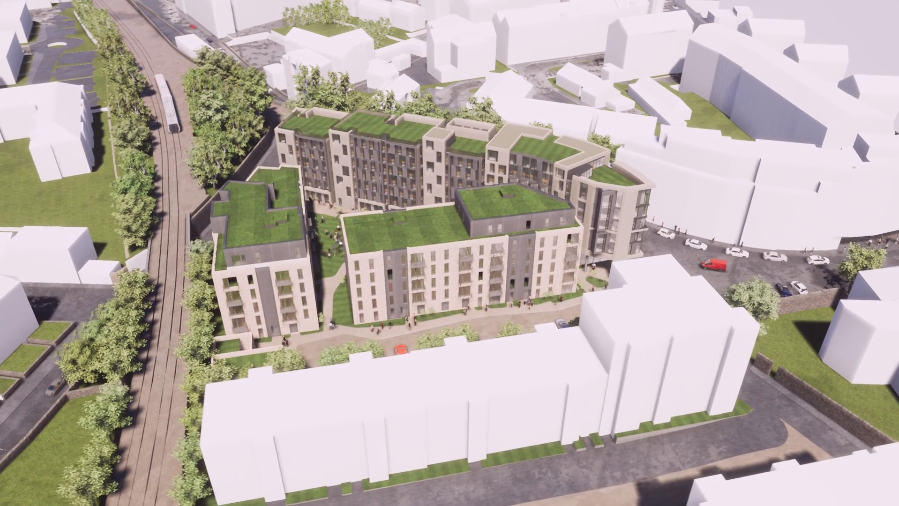 Student accommodation provider Unite announced this week it has exchanged contracts to acquire a new 300-bed development site on the Abbeyhill Industrial Estate in Abbey Lane, which forms part of a wider mixed-use redevelopment.
Artisan, which bought the site in 2016, intends to build 66 homes, some of them classed as affordable, retail units and a landscaped courtyard.
Clive Wilding, property director of Artisan Real Estate UK, said: "We have been delighted to consult and work with local groups and elected representatives to create proposals that reflect many of the views and local priorities expressed by the local community.
"Despite all the many economic challenges that the COVID-19 crisis has brought, both partners are confident that these proposals remain a viable and attractive proposition and that the underlying strengths of the local economy are sound."
Unite is targeting delivery of the direct-let development for the 2023/24 academic year however, subject to planning consent, this timetable may be accelerated.
Unite Students chief executive Richard Smith said: "This acquisition represents one of three new development and forward funded schemes either contracted or under offer for a total development cost of c.£250 million.
"The scheme will be funded through the proceeds of our recent placing and delivers enhanced returns relative to pre-COVID-19 levels."