Melville Housing Association pays tribute to first-ever member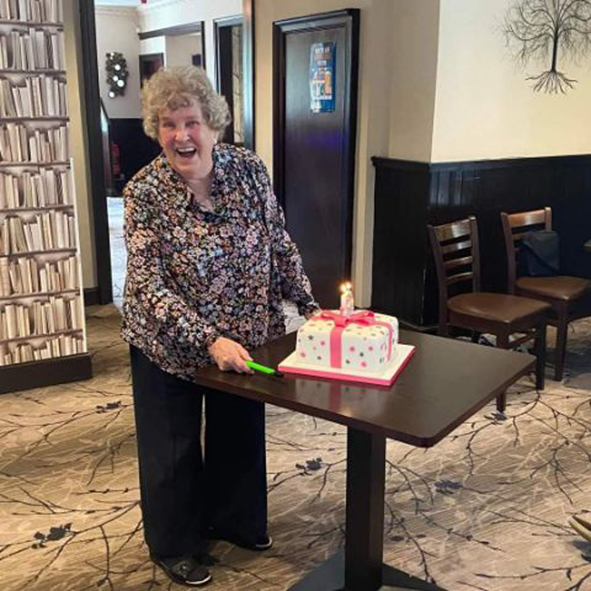 Staff and board members of Melville Housing Association have paid tributes to its first-ever share-holding member and pillar of the Midlothian community Mabel Ferguson, who has passed away.
Mabel, who lived in the town of Gorebridge, had been a Melville tenant throughout the organisation's entire 28-year history, moving with her home as part of the transfer from Scottish Homes in 1995. She then became the first-ever share-holder and a regular at Melville annual general meetings.
Beyond her interest in local issues, Mabel was also known for her love of family. As well as raising four children of her own, and adopting another three, she believed passionately in the fostering programme and took on an incredible 200 foster children during her 90 years. She was well-known in the local community as she could always be found out and about with a pram!"
John McMorrow, chief executive, said: "All of us at Melville were extremely sad to hear of Mabel's passing. People like Mabel, with her keen community spirit and a selfless commitment to others, are few and far between. She will be sadly missed."