Mike Stevenson: We can't be passive about embodied carbon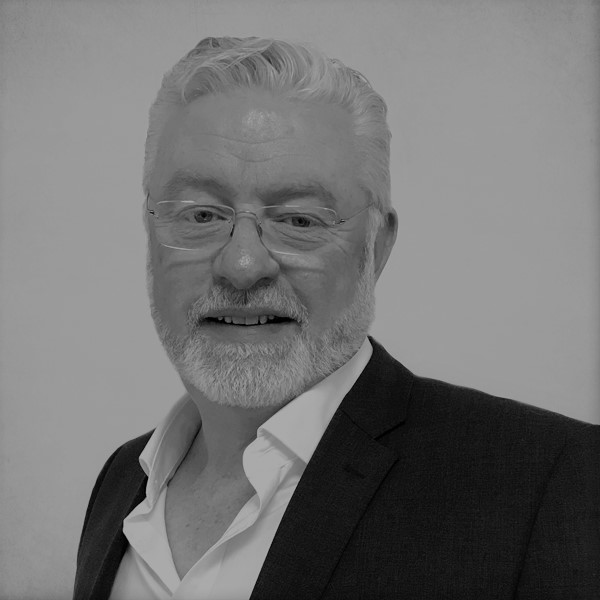 There is no doubt that launching a Passivhaus equivalent for Scotland will drive up the operational efficiency of homes, but as Mike Stevenson, senior manager strategic markets at NorDan UK argues, we also can't be passive about embodied carbon.
There is no doubt that a proposed Scottish equivalent to the Passivhaus design standard would help make new homes in Scotland warmer, more comfortable and cheaper to run. This is crucial if we are to eradicate fuel poverty.
As the Scottish Government works towards an interim carbon reduction goal of 75% by 2030, it is also currently consulting on a draft Domestic Building Environmental Standards (Scotland) bill, which includes a Scottish Passivhaus equivalent.
Passivhaus is a leading international building design standard that aims to reduce energy use by orientating and constructing buildings, so they maximise natural resources, such as the sun and shade to deliver high levels of energy efficiency.
All the materials in a Passivhaus building are designed to work together to minimise energy needs, with products such as windows expected to perform to the highest standards in areas such as airtightness, reducing solar gain, and minimal thermal bridging.
Based on these low-energy, high insulation principles, a Scottish Passivhaus equivalent would help to both combat fuel poverty, by reducing energy bills, and would play its part in reducing carbon emissions during the lifetime of a home.
But I think we need extra discussion around the second part of that goal: we need to look at the whole life carbon of buildings.
For too long embodied carbon has been the construction industry's emissions 'elephant in the room' - something too many of us have chosen to ignore.
While Passivhaus helps to reduce operational carbon by ensuring buildings are energy-efficient once in use, it does not account for embodied carbon, which is the carbon in the construction process and in the materials used.
According to RICS, construction and the built environment is responsible for almost 40 per cent of the UK's carbon emissions, while Arup and the World Business Council for Sustainable Development reported that as much as 50% of the whole lifecycle carbon emissions from buildings comes from embodied carbon.
Unlike operational carbon, which can be reduced through retrofitting, or improved energy efficiency measures, embodied carbon is emitted during the construction, manufacture, transport, and disposal of materials, so it cannot be reduced or retrieved once it has been generated.
I believe we are not yet doing enough, as an industry, to reduce embodied carbon. Just because we are not yet legislating to reduce embodied carbon doesn't mean it's unimportant.
To lower or remove embodied carbon, the whole life carbon impact of each product, from extraction, processing, manufacturing, operation, and maintenance to end of life, has to be considered.
As RICS points out, whole life carbon assessments are the most comprehensive way to gauge and ultimately reduce a building's carbon footprint.
To uncover this information, architects, specifiers and contractors can refer to manufacturer Environmental Product Declarations (EPDs) to find out how much embodied carbon is in a product. These are objective, third-party assessed reports that accurately assess the data on each product.
Considering the embodied carbon in products is a vital part of weighing up the total financial, social and environmental impact of a building. Windows and doors offer one example of how this can be done.
I've worked with a range of materials in my 30-plus years in the window industry, including PVCu, aluminium and composite, and understand in detail the embodied carbon in these materials.
Of all these materials, timber is without doubt the most sustainable.
Sustainably grown timber is a natural carbon sink, meaning that it absorbs and stores more carbon than it emits during its growth time, which makes its embodied carbon figures the lowest in the industry.
And high-performance timber has long been helping developers across Scotland to meet their social, financial and environmental goals.
In social terms, by delivering warmth and comfort, and lower fuel bills. In financial terms, by lowering lifetime costs and requiring minimal maintenance, and in environmental terms, by reducing embodied and operational carbon when manufactured and in use.
With an extended lifecycle of 60 plus years, alu-clad timber windows have some of the lowest whole-life carbon available today. They are around twice as sustainable as most composite windows and as BSRIA Guide – The Inventory of Carbon and Energy points out; they have on average a quarter of the embodied carbon of aluminium windows and half the embodied carbon of PVC-U windows.
When triple glazed, NorDan alu-clad timber windows can also meet Passivhaus requirements, including u-values as low as 0.7 W/m²K, with Class 4 air tightness.
There is strong evidence of high-performance timber windows and Passivhaus construction working together to reduce whole life carbon and costs.
One recent project that we're particularly pleased to have played a part in at NorDan is in Drymen, Stirlingshire, where Scotland's first Passivhaus social housing development is located.
Completed at the end of 2022, the 15 new homes are meeting ultra-low energy standards thanks in part to triple glazed NorDan NTech StormGuard aluminium-clad timber windows and doors.
Designed by ECD Architects and built by Cruden Building Scotland for Hanover (Scotland) Housing Association, the development also features mechanical heat recovery ventilation and solar photovoltaics.
While Passivhaus presents a fantastic approach to a low energy housing future, schemes such as the one in Drymen show how we can start to work towards whole life carbon reduction and truly help Scotland's net zero ambitions.
Mike Stevenson is a senior manager strategic markets at NorDan UK, the Livingston-headquartered timber windows and doors manufacturer