Million-pound boost for Thenue tenants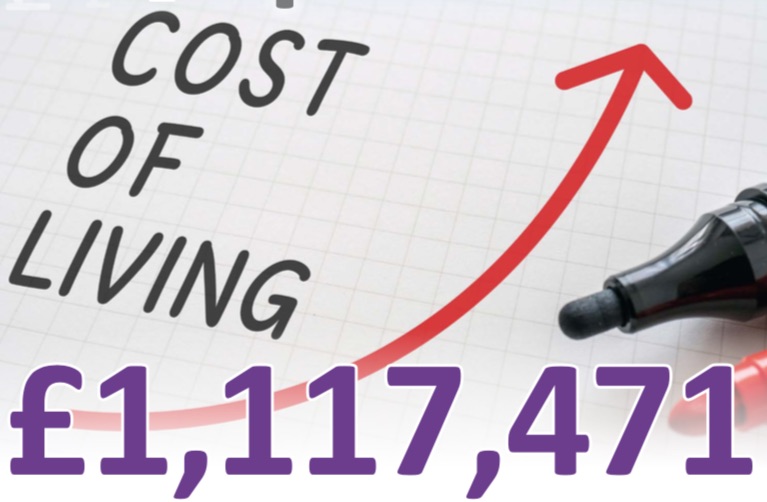 Tenants have received a million-pound boost after Thenue Housing staff helped them unlock access to a huge amount of benefits.
The remarkable sum has been obtained in just one year thanks to the efforts of the housing association.
Thenue's Financial Inclusion Team has revealed the extent of its efforts to help tenants claim money to which they are entitled. Around £1.11 million has been obtained between April 2022 and late March this year.
That sum represents a slight rise in the figure for the previous year which was £1.03m.
Thenue chief executive Gary Naylor praised the efforts of staff saying they "were doing everything they could to put money back in people's pockets".
Many housing providers have similar initiatives to help tenants navigate the often-complex process of obtaining cash to which they are entitled. It is often the case that people don't know they are eligible for certain benefits because they were unaware they could claim them.
Gary said: "This remarkable figure which shows a slight rise on last year reflects the efforts of our staff to help people at a time of unprecedented need.
"We know that many are struggling with cost of living pressures and we are doing everything we can to help. Our staff are here to help navigate through the often tricky task of applying for benefits to which people are entirely entitled. And of course it is free and entirely confidential."
Examples of help offered include assistance on making claims for state benefits and other sources of income which many were unaware they were entitled to plus help on welfare rights.
Meanwhile, Thenue has tripled its staff engaged in offering energy advice – a topic very much at the forefront of people's minds - from one to three and this month held an "energy advice event" in Glasgow's east end.
Gary added: "It is yet another example of the work housing providers do which support communities and go far beyond just collecting the rent. Thenue has grown deep roots in our communities and never has there been a more important time for help of this kind."
Thenue's Gail Shearer, who leads the financial inclusion team, added: "The staff have worked incredibly hard and we are delighted that such a large sum of money has been obtained for our tenants. In some cases - such as State benefits - this money has been backdated which provided a welcome and often-unexpected cash windfall in difficult financial times."
Many grateful comments have been received from tenants helped by the financial inclusion service.
One person wrote: "You always go above and beyond to help and are so easy to deal with. We as a family really appreciate everything you have done for us."