Minister urges people to make sure they are not missing out on benefits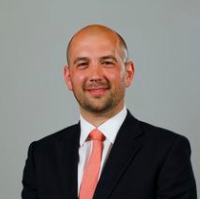 People are being encouraged to check they are not missing out on money and to find out if they could be eligible for any of the 12 benefits administered by Social Security Scotland.
The benefits which have been introduced over the past four years are available to people on low incomes responsible for children under 16, for people who need help paying for a funeral, disabled people, carers, young people entering the workplace and to help heat their homes.
Four of these payments are made automatically to people who get other qualifying benefits. To make sure people are maximising their income they should check what DWP benefits they could be eligible for too.
Payments made automatically include Carer's Allowance Supplement and Child Winter Heating Payment as well as Best Start Grant Early Learning Payment and Best Start Grant School Age Payment for those in receipt of Scottish Child Payment.
In addition, the new Winter Heating Payment will be paid automatically to an expected 400,000 people across Scotland when it is introduced in February.
Minister for social security Ben Macpherson said: "January is traditionally a month where people find it harder financially than the rest of the year. This pressure can be more acute for people on low incomes or who face additional costs due to a disability or ill-health condition. The cost of living crisis also means that people are facing difficult financial decisions day in and day out.
"We are committed to making sure that people are getting all of the money that they are entitled to. That is why we are making payments automatically where we can. Where people need to apply, we are working hard to promote these payments and make the process of accessing them as straightforward as possible.
"Social Security Scotland works with partners and through advertising to promote our benefits and our next campaign will start this month to encourage parents and carers to apply for Scottish Child Payment.
"People can apply for all our benefits online, by phone, through the post or in person – whatever works best for them. We've designed the way we promote and deliver these benefits with the people who they are for to make sure that what we do works for them.
"We want people to talk with others they know about the support that is available. These payments are a shared investment in building a fairer society and no one should think twice about accessing what they are entitled to. Please look into what is available and apply if you think you could be eligible."