Moda bids to become greenest build-to-rent operator with Utopi partnership
Build-to-rent property operator Moda Living has announced a partnership with Hamilton-based technology firm Utopi to build a complete digital infrastructure and optimise smart building technology across Moda's entire development portfolio.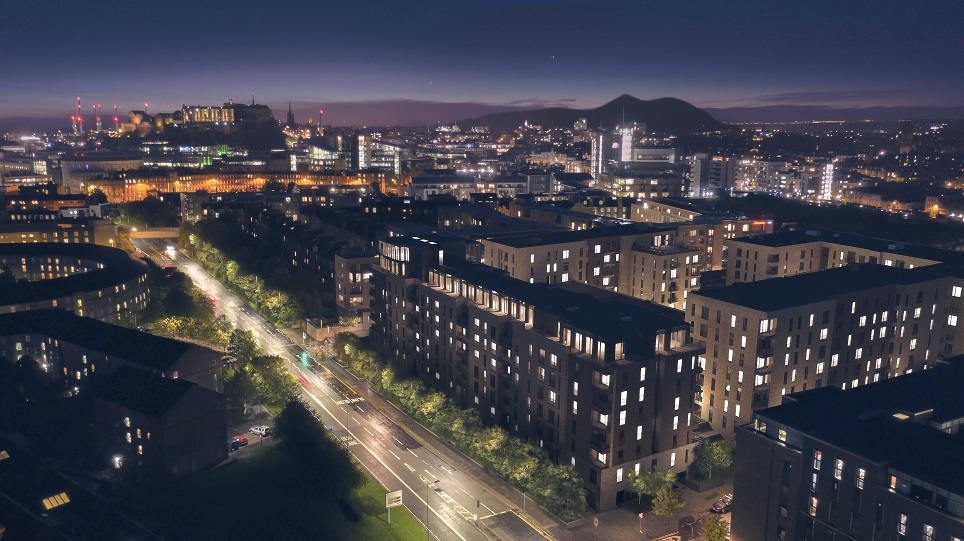 The IoT powered software will lower energy consumption will significantly improve building management, delivering a cost saving for Moda and its residents.
The collaboration will improve building operations and the sustainability of all ModaLiving neighbourhoods - including c1000 next generation apartments in Edinburgh and Glasgow - by identifying problems with energy consumption, faulty maintenance equipment and systems amongst others, ahead of time.
Utopi's smart building designs will utilise a combination of technologies to automate building management. Moda will install multiple sensors throughout its developments (including apartments), that are able to measure humidity, temperature, CO2, light, noise, motion and occupancy and create a wellness score. The sensors will automatically respond to adjust the environment to exercise real-time control of air-conditioning, security and lighting systems to optimize the space for residents and saving money on energy costs.
Instant alerts provided by the Utopi's software will ensure that any maintenance and utility issues are resolved efficiently or prevented entirely. In this way, the buildings will be managed by a system that will near eliminate disruptive maintenance work, benefitting both Moda as the operator as well as experience of its residents. The other benefit of such technology is the live nature of data capture.
It will also contribute, in the long run, to the sustainability of every Moda development and ultimately, its portfolio performance.
In response to COVID-19, the technology will enable Moda to maximise the safety and health of its residents by facilitating social distancing, informing cleaning regimes and managing the ongoing operation of the building safely, using real time data through the platform.
Moda residents already have access to the MyModa App, allowing them to book amenities and engage with the building management team. With the help of Utopi, IoT enabled devices will be controlled and linked via the mobile app, providing a convenient, user-friendly experience, and delivering a fully smart and integrated living experience.
Oscar Brooks, director at Moda, said: "The technological advancements of IoT in real estate will forever change how we interact with the structures in which we live and work. We need to keep Moda, Scotland's largest BTR operator, at the cutting edge. In doing so we can truly understand the behaviour of our residents - and ensure we build the best homes of the future.
"Moda isn't just a developer and operator, we are a vertically integrated housing brand, and Utopi is the cornerstone supplier for our new build-to-rent operating system. Our partnership with Utopi delivers a better user experience for residents, has a positive impact on the environment and by making our buildings cost less to operate, the value of our portfolio increases long term.
"We provide more opportunities, amenities, options and facilities than ever before, all built sustainably with an especially strong commitment to their local communities."
Jonathan Burridge, CEO at Utopi, added: "We are thrilled to be working with Moda – the biggest and fastest growing purpose built BTR company in the UK - to help deliver innovative smart building technology for their portfolio, creating safer buildings and better places to live.
"We're very proud of our Scottish roots and look forward to helping Moda across all of their developments as they continue to lead the charge in UK BTR. Most exciting is that it is Moda's mission to become the greenest BTR in the country, and our data analytics and IoT have a major role to play in this as we help reduce or avoid consumption, save residents and operators money, and enhance the Modalifestyle."