Moves made to lessen impact of coronavirus on Scottish housing market
Efforts are under way to help prevent further disruption to the buying and selling of homes across Scotland after Registers of Scotland (RoS) temporarily closed the application record and the UK Government advised home buyers and renters to delay moving unless the new property is empty.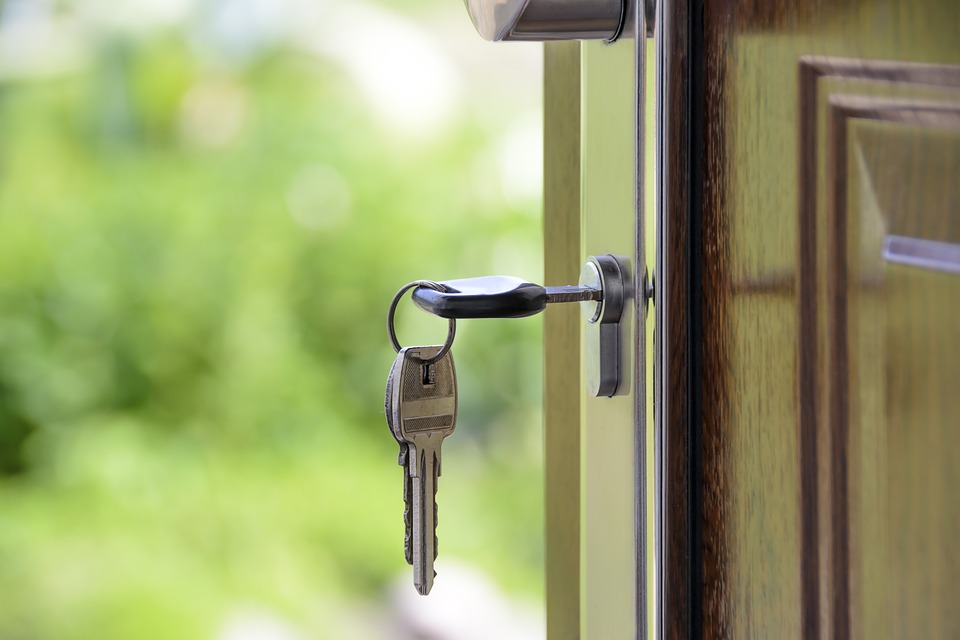 The processing of documents was closed last week after the government agency moved to safeguard the health and wellbeing of employees who scan files sent via post from around the country.
An RoS spokesperson said: "The decision we took to temporarily close the application record was done to safeguard the health and wellbeing of colleagues, their families and communities.
"We are sorry that the current COVID-19 circumstances have caused any solicitors or their customers problems."
Acknowledging the difficulty this placed on solicitors, RoS later agreed a course of action with the Law Society of Scotland (LSS), Homes for Scotland (HFS) and UK Finance whereby transactions could be settled where an advance notice was already in place.
The land body is also seeking to have emergency legislation passed which would extend the period of protection afforded by advance notices to 10 days after the next full reopening of the application record.
RoS said that if it cannot secure an amendment of the Land Registration etc (Scotland) Act 2012 then it will "proactively work with parties who have advance notices in the system for pending transactions which are due to settle to renew them as soon as is possible".
It added: "That will allow another 35-day period to commence. Within that 35-day period we will endeavour to have a digital system up and running for applications themselves."
RoS said it is also working on a digital solution which will enable it to add applications remotely.
But, in the meantime, it added: "We would urge solicitors and home movers to consider postponing any non-urgent transactions during the ongoing health emergency."
The move comes as new guidance issued by the UK Government called for parties involved in home moving to "adapt and be flexible to alter their usual processes" and to "amicably agree alternative dates to move" if possible.
While stressing there "is no need to pull out of transactions", the advice highlighted the need to ensure everyone follows the guidance to stay at home and away from others at all times.
The guidance noted: "Where the property being moved into is vacant, then you can continue with this transaction although you should follow the guidance in this document on home removals.
"Where the property is currently occupied, we encourage all parties to do all they can to amicably agree alternative dates to move, for a time when it is likely that stay-at-home measures against COVID-19 will no longer be in place."
Recognising parties will need to alter common practice, the UK Government said it has sought to ease the process for all involved by:
Issuing this guidance, developed with Public Health England, to home buyers and those involved in the selling and moving process;
Agreeing with banks that mortgage offers should be extended where delay to completions takes place in order to prioritise safety; and,
Working with conveyancers to develop a standard legal process for moving completion dates.
Indeed UK Finance announced on Friday that mortgage providers will give customers who have exchanged contracts the option to extend their mortgage offer for up to three months to enable them to move at a later date.
Stephen Jones, chief executive of UK Finance said that lenders recognise that many people looking to move into their new home are facing significant stress and uncertainty due to the impacts of coronavirus.
He highlighted that current social distancing measures mean many house moves will need to be delayed.
Mr Jones said: "It is clearly not appropriate for people shielding or self-isolating to move home. Therefore where chains contain people in these groups, lenders, conveyancers and other professionals are working together to enable these customers' moves to be delayed.
"Where people have already exchanged contracts for house purchases and set dates for completion this is likely to be particularly stressful. To support these customers at this time, all mortgage lenders are working to find ways to enable customers who have exchanged contracts to extend their mortgage offer for up to three months to enable them to move at a later date.
"If a customer's circumstances change during this three month period or the terms of the house purchase change significantly and continuing with the mortgage would cause house buyers to face financial hardship, lenders will work with customers to help them manage their finances as a matter of urgency."
In an email to HFS chief executive Nicola Barclay, housing minister Kevin Stewart said the Scottish Government is "broadly supportive" of the UK Government guidance, noting the differences between the Scottish and English systems.
Mr Stewart added: ​"We are urgently considering developing a version adapted for Scotland. In the meantime, people in Scotland should follow this UK Government guidance, insofar as it applies."
Read all of our articles relating to COVID-19 here.