MSPs call for fuel poverty strategy to address impact of pandemic and energy market turbulence
The twin stresses of the Covid-19 pandemic and the significant turbulence in the UK energy market must be tackled to address fuel poverty according to a letter issued by the Scottish Parliament's Social Justice and Social Security Committee.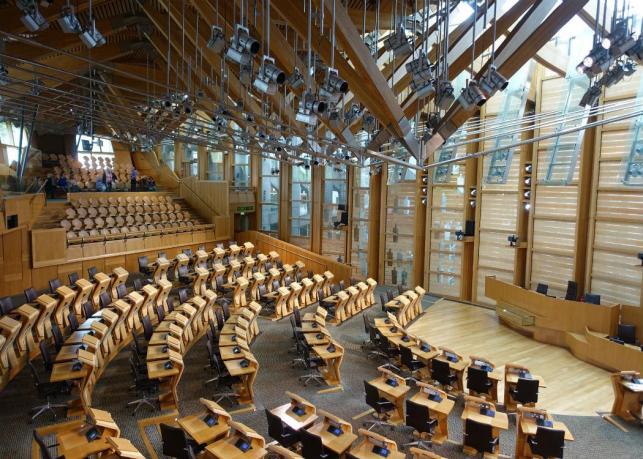 The Committee has been examining the Scottish Government's Tackling Fuel Poverty Strategy to ensure it meets the needs of low-income households.
The impact of ongoing high inflation was a key concern highlighted in the Committee's letter. A significant cost of living increase, caused by high inflation, is likely to push more people into, or further into, fuel poverty. The Committee has now called on the Government to define its plans in the strategy beyond this winter to reassure people that support will be available.
The Government's proposals outline that some households are more likely to experience fuel poverty. While the Committee was happy to see this acknowledged, they want to see what more could be done to help disabled children or adults.
The Committee also raised concerns that the strategy did not fully plan to tackle the depth of fuel poverty in rural, remote and island areas. Some of these areas have recently faced significant challenges in accessing energy caused by winter storms. The Committee called for more detail on how the Government will engage with people living in these communities, who face a disproportionate risk of extreme fuel poverty.
Neil Gray MSP, convener of the Social Justice and Social Security Committee, said: "The significant recent disruption to energy supplies has brought the issue of equality in access to energy into sharp focus. We are pleased that the Scottish Government has made a commitment to address fuel poverty with this strategy. However, we believe the proposals should go further to protect the most vulnerable in our society.
"Sadly, given current indications that high inflation looks set to last well into the Spring, we are extremely worried that more people may be dragged into fuel poverty through no fault of their own. This makes it more important that the Government's strategy details long term commitments.
"Thank you to everyone who shared their lived experience of fuel poverty with our Committee. The compelling and often upsetting evidence we heard has reinforced our belief that people's experiences should be reflected in the strategy's design and implementation."