New affordable homes planned by Prospect in Edinburgh
Prospect Community Housing has partnered with developer J Smart & Co. to deliver 69 much-needed affordable homes in the south-west of Edinburgh.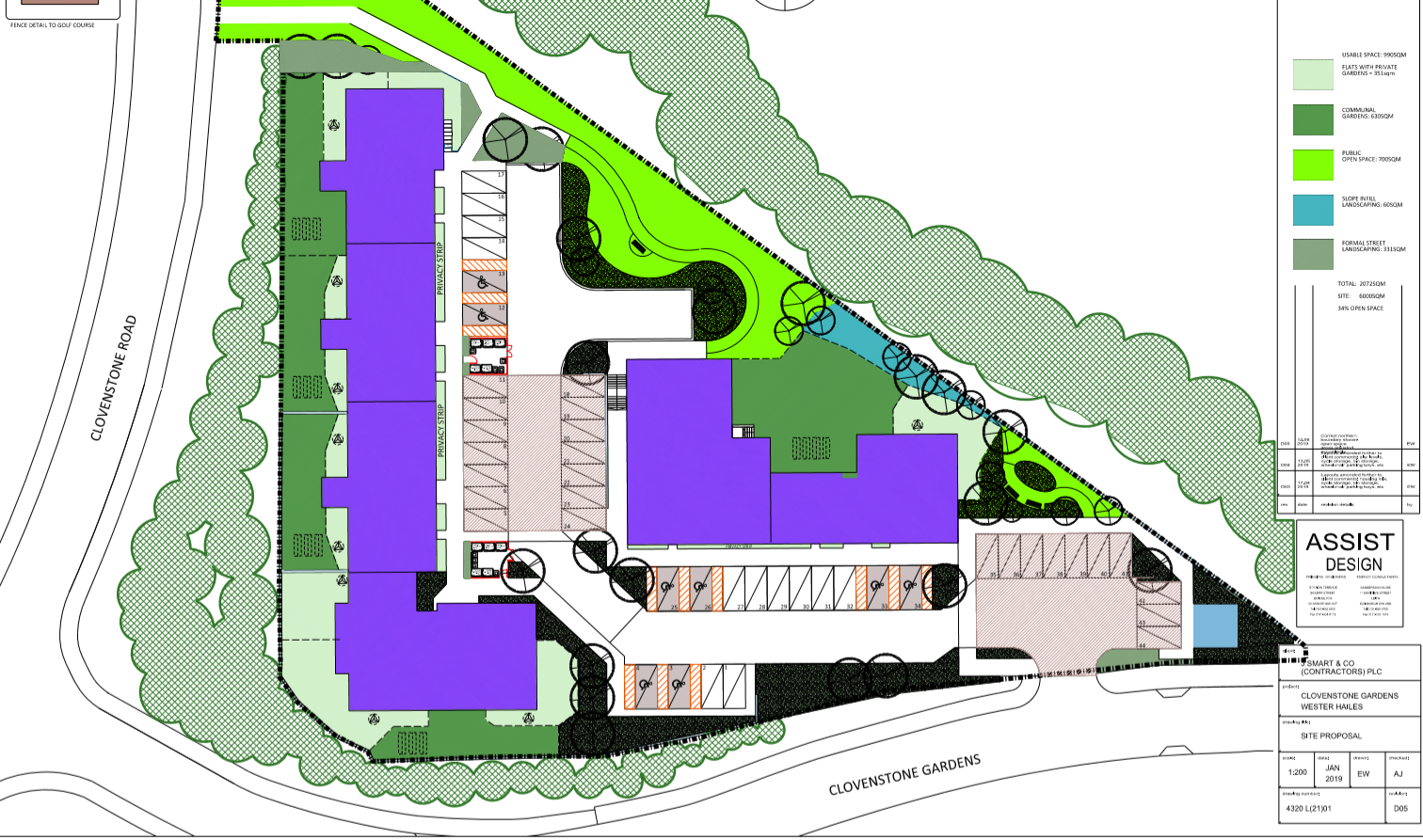 An application for planning permission has been submitted by ASSIST Design to develop surplus disused land, currently part of Kingsknowe Golf Club.
The development marks a return to developing homes for Prospect Community Housing, which last completed new homes in 2007. The homes will be designed to achieve the Greener Standard of Sustainability and will be funded through a mixture of private finance and Scottish Government grant funding via the City of Edinburgh Council.
The proposed development will be a mixture of mid-market properties, targeted at households on low to moderate incomes, and social rented properties. It is hoped that work will begin on-site by Spring 2020.
With a current waiting list in excess of 20,000 and on average 150 households bidding for each property advertised by Prospect, it is anticipated that there will be considerable demand for these properties.
Brendan Fowler, director of Prospect, said: "This development will allow us to make a significant contribution to the shortage of affordable housing in Edinburgh. We are a community-based organisation focussing on the area of Wester Hailes, and these properties will make a significant difference not only in the lives of those we house, but also in the wider area."