New affordable homes set for Tranent as council approves raft of housing applications
East Lothian Council has granted detailed planning permission for the first of three affordable housing developments on the Windygoul site in Tranent.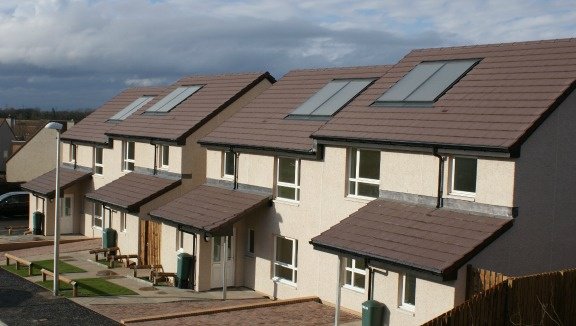 Meeting via Skype yesterday, the council's planning committee considered a number of applications, including one for 32 council houses and 28 council flats at Windygoul South. The site currently has outline permission for 561 homes and an expansion of the existing Windygoul Primary School.
The new homes will be wholly owned and managed by East Lothian Council and will include a mix of one to four-bedroom, single and two-storey properties in a variety of cottage flats, semi-detached houses, terraced houses and one detached property.
Committee members also unanimously approved planning permission in principle for a new residential development at the south and east of Wallyford and at Dolphingstone.
Consent was granted subject to developer contributions towards a new secondary school, road network improvements, affordable housing and a contribution to Network Rail to be used for the lengthening of rail platforms throughout East Lothian to allow for longer trains. An additional condition to reduce carbon emissions on the site was also agreed along with limits on the number of house completions annually to ensure there is adequate education capacity in the area.
The planning committee had previously agreed planning permission for a new settlement at Blindwells and work is already underway on site. At the meeting on Tuesday, members agreed an application for 146 houses on the western edge of the site – a mix of three, four and five-bedroom detached homes with integral garages, representing phase two of 11 phases of development on the area of the site which has planning permission in place.
Another application relating to access roads for the new development off the A198 and at Bankton roundabout, details of drainage, internal site roads and footpaths – including a shared walking and cycle route to Prestonpans Railway Station and a safe route to Preston Lodge High School – was also agreed. Members also asked officers to review the policy on speed limits in the area with an aspiration, if possible, to have roads around Blindwells reduced to a 30mph speed limit.
The final application, which was unanimously agreed, was for infrastructure works at a site at Old Craighall, to the south of Musselburgh, which has planning permission in principle for a mixed-use development including residential, education, business and community facilities. The works will include ground improvements, earthworks, access roads, footpaths and cycle paths, utility works and drainage. An amendment was voted through to disallow works on the site on Sundays.