New biodiversity and sustainability standards agreed for East Lothian homes
East Lothian Council has approved a document which sets out design standards for new housing developments in the region, including ensuring developments are as close to carbon neutral as possible and take into account biodiversity and the environment.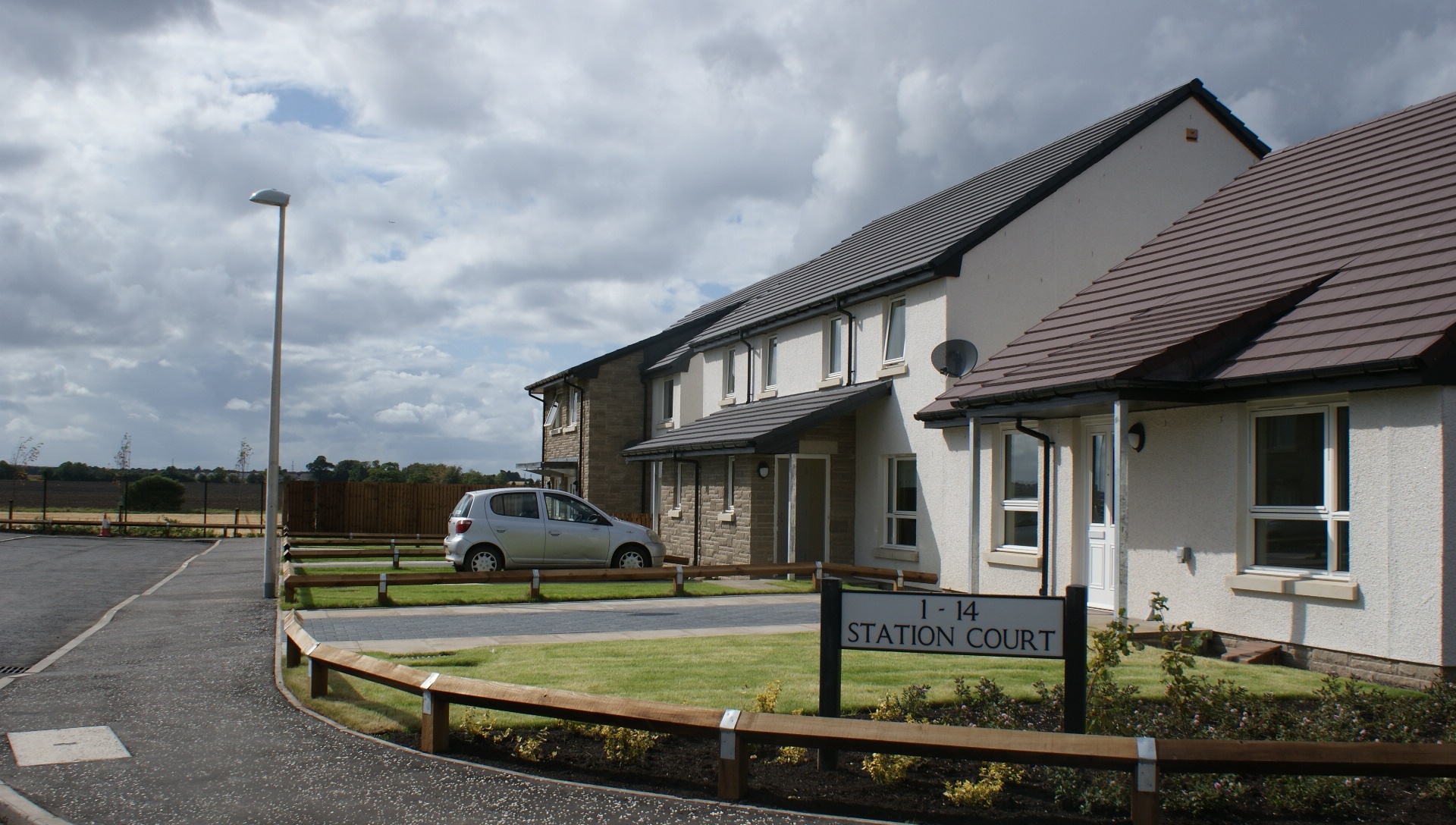 A public consultation took place in late 2019 on the draft Supplementary Planning Guidance (SPG) for Design Standards for New Housing Developments, which will now form part of the Local Development Plan (LDP) 2018 and a material consideration in determining all relevant planning applications.
The local authority said helpful responses were received from members of the public, partner agencies and housing developers and many of these have been incorporated in the final guidance.
Approved under the council's emergency recess procedures, the new guidance will:
raise the standard of design in new housing developments by requiring developers to achieve a high standard of design quality by meeting the criteria set out
support the policies in the LDP 2018, in particular those within the design chapter, provide more transparency on the assessment of design at the planning application stage, and assist decision-making for officers
provide a better framework within which more detailed pre-application advice and discussions can be held by setting out at an early stage the council's requirements in order to improve the design of developments prior to submission of planning applications
improve timescales for decision-making on major applications.
The guidance includes standards on a range of design elements, including; biodiversity, landscaping, play areas, sustainable drainage systems, building heights and proportions, house types, architectural details, parking, public transport, electric vehicle charging and waste & recycling.
Councillor Norman Hampshire, East Lothian Council's spokesperson for environment, said: "These new standards represent an update to existing guidance, with more of a focus on the growing realisation of a need for action on climate change and how this can be addressed through development layout and individual building design. It is absolutely right that this guidance should be updated to tie in with the latest LDP. Having this new guidance will ensure that all new residential developments in East Lothian meet the very highest standards."
Earlier this week East Lothian councillors gave the go-ahead for a public consultation on plans to ensure a major area of development in the county can become a national example of environmentally-friendly and inclusive development.
The consultation aligns with the council's National Development bid submitted last month. The area has been identified as a place-based response to East Lothian Council's Climate Change Strategy, approved by Cabinet on January 21 and interacts with the existing communities of Tranent, Prestonpans, Cockenzie and Port Seton and Longniddry and Macmerry.
The public consultation will ask all interested parties for their views on all or part of the strategy, which focuses on:
Access and Movement
The Water Environment
Culture, Heritage and Leisure
Greenspace and Biodiversity
Strong Communities, Regeneration and Enterprise
It is based around a study, drawn up in partnership with East Lothian Council, the Scottish Government, The Lothian Drainage Partnership, SEPA, Scottish Water and Scottish Natural Heritage, called ClimatEvolution Vision and Action Plan.
Cllr Norman Hampshire added: "The vision and action plan is not a finalised masterplan for the area, rather it is a high level document which sets out an ambitious vision for the area over the coming 30 years. This is a unique opportunity for anyone with an interest in the area to give us their views. We will look carefully at all consultation responses as we want to ensure we are putting forward the very best proposals for this key area of East Lothian – for the benefit of all its residents present and future and for the communities as a whole.
"It's an exciting opportunity to ensure that one of the key areas of East Lothian, which is one of the fastest growing local authority areas in Scotland, is developed in an innovative way. We're looking at how developments can be carbon neutral and bring forward major community benefits such as healthy walking and cycling links, an attractive natural environment, employment opportunities, innovative energy generation and first class leisure facilities.
"It's not all about what's new, though. We are looking at enhancing the existing local environment and making the most of the area's unique history as well as its mining and agricultural heritage and the site of the Battle of Prestonpans."
Potential projects for the area contained in the vision document include:
New transport hubs linking rail, road, cycling and walking
Facilities linked to the transport hubs detailing the history of the area including the Battle of Prestonpans, which may attract tourism
Outdoor leisure facilities
Climate resilient planting programme
Use of underground water, including mine water, to create geothermal energy