New Calvay Community Café opens in Barlanark
Local residents have welcomed the opening of a new community café at the Calvay Centre in Barlanark.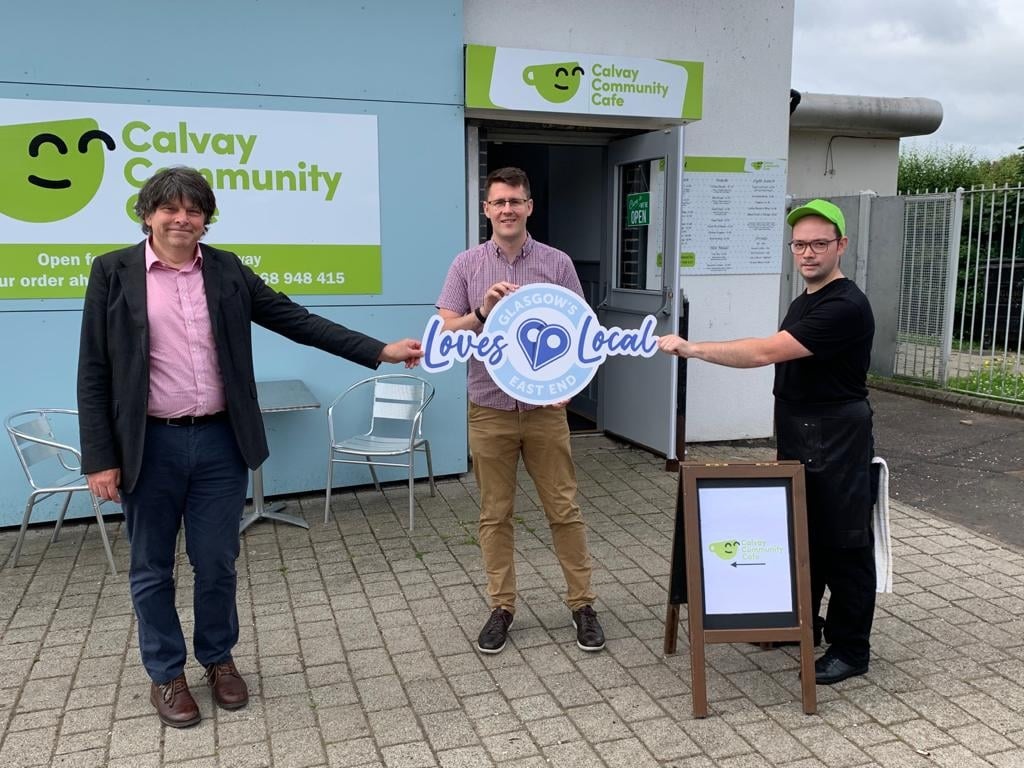 Calvay Community Café has been established following a partnership between Calvay Housing Association and local hospitality professionals John Meffan and Ryan Cowan.
The new venture is the first café to open in the area for several years, and offers customers a range of breakfast rolls, light lunches and refreshments.
With the food available including rolls from under £1 and baked potatoes for just £2, the café has had a busy start since opening its door.
Glasgow East MP David Linden was keen to try out the new facility for himself and popped in for a coffee, roll and catch up with local people.
Mr Linden said: "The Calvay Community Café is a new and exciting addition to our area and I want to warmly congratulate John, Ryan and Calvay Housing Association for making this happen.
"As Covid-19 restrictions ease and we get back to meeting friends and family again, it's really great to be able to have a local café and what I'm sure is going to be the new go-to place in Barlanark."
Anna Ellis, chair of Calvay Housing Association, commented: "We're delighted our tenants and residents now have this service on their doorstep. As well as serving great food at amazing prices, the café offers a place for people to meet and socialise locally - something which has been missing from our community for many years now.
"We're pleased to be working with John and Ryan to make this cafe possible and hope all our residents will enjoy having this new facility in their neighbourhood."
Calvay Community Café offers indoor and outdoor seating, with level access for people with wheelchairs or disabilities.
Currently, the cafe is open 9am-2pm, Monday – Friday. If demand from customers is high, opening hours may be extended.